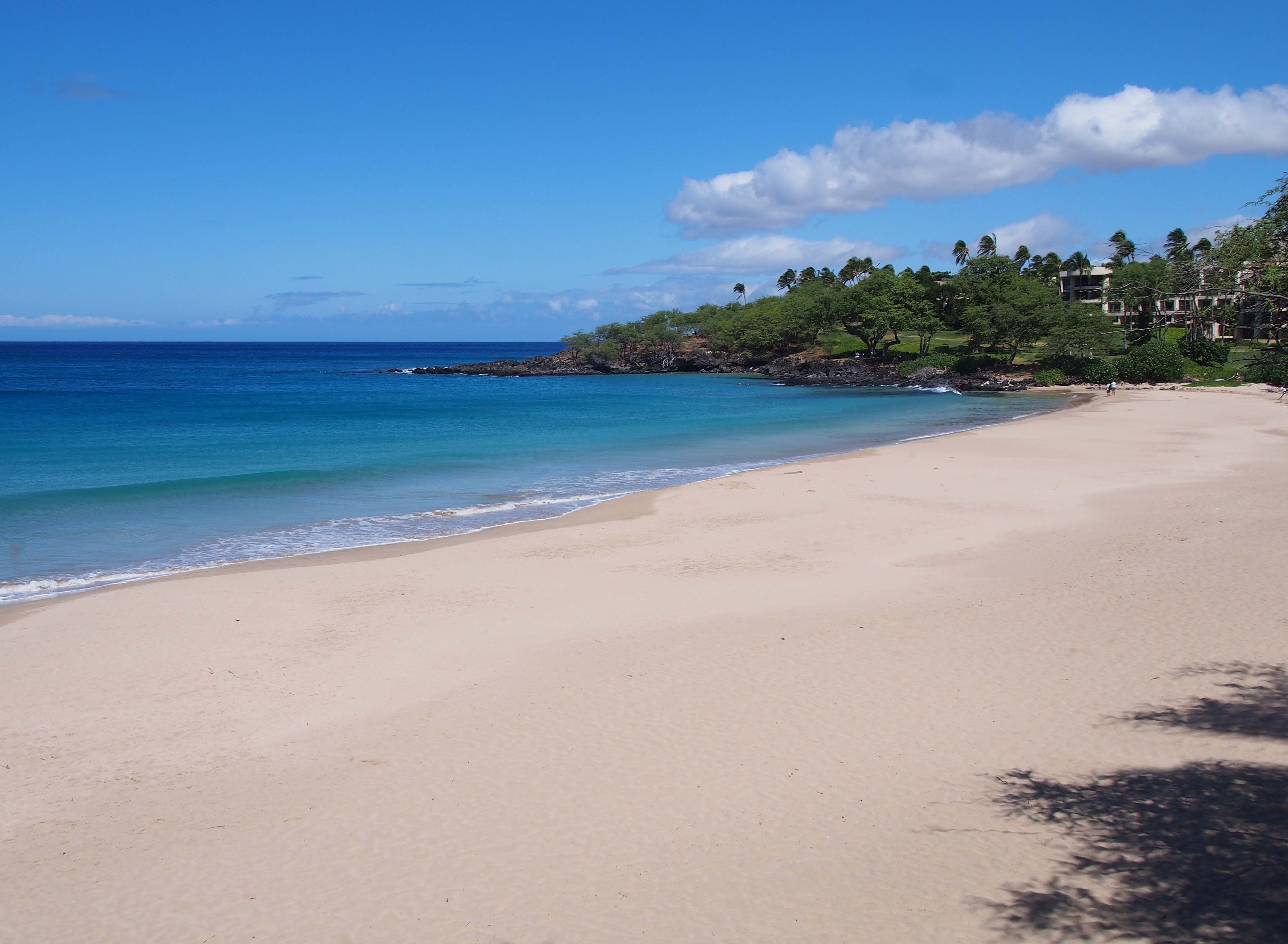 Hapuna Beach State Park, also called Hapuna Beach State Recreation Area, is a sprawling park and one of the most popular white-sand beaches on the Big Island in Hawaii.  It is also considered as one of the most beautiful beaches in the world. The name Hapuna means "spring" or "pool" in Hawaiian.
The beach park covers an area of  61.8-acre, boasting of a very wide, gently-sloping shore with a sandy bottom making it popular among families with small children. The clear blue water is generally calm but can be hazardous during winter when waves can be massive because the beach is not protected from the open ocean.
Apart from swimming, bodyboarding and body surfing are popular activities on this beach. It is also a sunbather's paradise and an ideal snorkeling spot during summer when the water is calm.
This picturesque beach forms a crescent with lava rock formations at both ends. It is easily accessible right off of Hwy 19 (Queen Kaʻahumanu Highway) on Hapuna Beach Road. Facilities include showers, pavilions, picnic areas, bathroom, parking, payphone, and food stands. There are lifeguards but only during certain hours. Camping is allowed with permits.
Hapuna Beach Prince Hotel and Mauna Kea Beach Hotel are just nearby for those seeking accommodations. Another nearby tourist attraction is the Mauna Ke'a Beach.