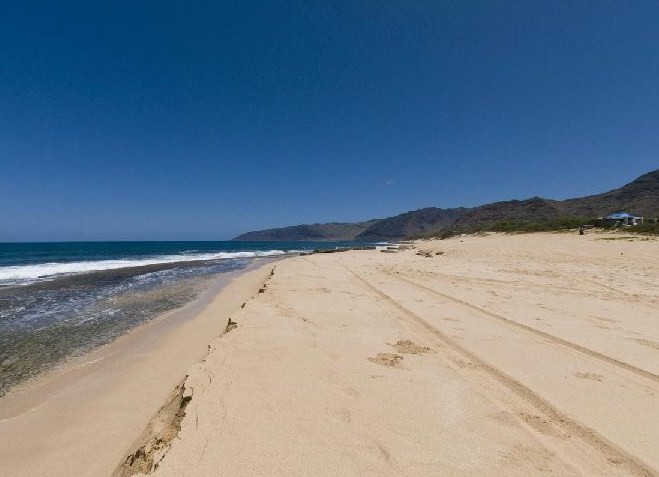 Kea'au Beach Park is a 38-acre coastal park with a grassy lawn and shady trees located in Waianae on the west shore of Oahu. The name means "the rippling of the sea" in the Hawaiian language. It is a popular hiking destination and camping site (permits required).
Apart from the picturesque ocean views, the beach also offers spectacular underwater scenery. It is one of the most popular diving spots in the island with reefs riddled with shallow caves. However, the waters of Kea'au Beach is reserved only for advanced divers because of the difficult entry along the a ledge of the limestone shelf fronting most of the beach. Diving should also only be attempted during calm ocean conditions.
Facilities at the beach include 25 campsites, comfort stations and outdoor showers. Kea'au Beach Park is located at 83-431 Farrington Highway, Waianae, Hawaii.
Save