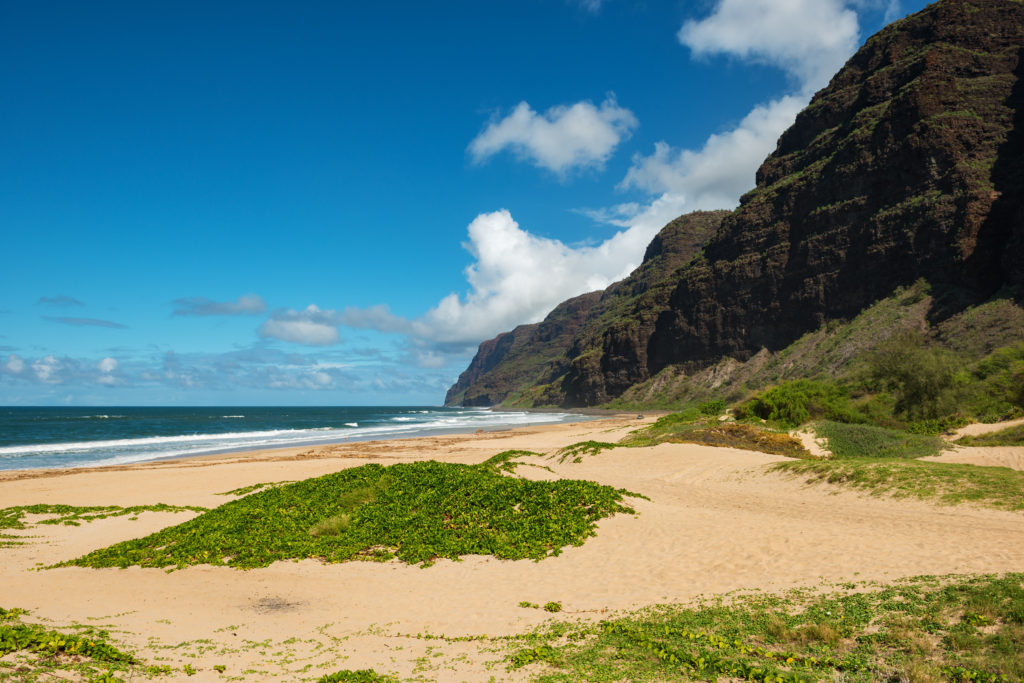 Barking Sands is a beautiful beach located between Kekaha Beach Park and Polihale State Park, on the west side of Kauai Island in Hawaii. What makes the beach unique is its stretch of fine golden sand and the peculiar occurrence when you walk on it.
Every footfall on the sand produces a sound similar to a barking dog, hence the interesting name of the beach. While the reason behind the phenomena is not fully explained, scientists suspect that the grains of sand may have perforations, or tiny echo chambers, which emit a "barking" sound when they rub together.
If you think that such a name and reputation will surely make this beach a crowded tourist spot, you are mistaken. Only limited individuals have had the chance to experience this beach's barking sands as it is not open to the public. Located on the site of the Pacific Missile Range Facility, the largest missile testing, and training facility in the world, access to Barking Sands Beach is limited to Kauai residents without felony convictions or people with military connections.
But on lucky days, visitors may be allowed entry when there are no missile testings going on or security alerts. Just be informed that there are no facilities on this beach and the ocean condition may be dangerous for swimming or other water activities.
To get there from Waimea on the south coast of Kauai, take Highway 50 to the end of the paved portion of the road. Continue (very carefully) driving on the dirt road and take the first turn to the left.
Save