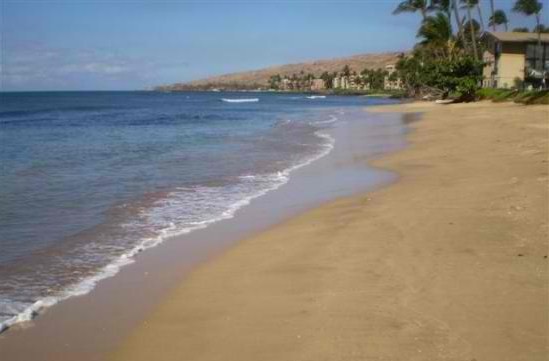 Haycraft Beach Park is a 6.5-acre county park located at easternmost Maalaea in Maui, Hawaii. It is connected to Maalaea Beach and Sunset Beach, forming the island's longest uninterrupted beach.
It is quite secluded and only known to locals, including residents of  condominiums at the east of Maalaea harbor. This beach is excellent for swimming, sunbathing, running, beach walking, boogie-boarding and picnicking. It also offers breathtaking views of the coastline and the neighboring islands including Makena cinder cone, Haleakala, Kaho'olawe Island and Molikini Islet.
During summer swells, breaks closer to the shore are better for intermediate surfers while the breaks farther offshore, known as "Freight Trains," are suitable only for experienced body-boarders. These waves are some of the fastest right hand barrels on the planet.
Another attraction at Haycraft Beach Park during the winter months (January through March) are the volumes of whales seeking shelter offshore. The area is part of a protected whale sanctuary.
Facilities in this beach include picnic tables and barbeque grills, showers and portable toilets. No lifeguards are on duty. Admission is free.
Haycraft Beach Park is located at 399 Hauoli Street in Maalaea, Maui. To get there, take Route 30 to Maalaea Harbor area. At the intersection light, turn ocean-ward onto Kapoli Street and proceed 1 block to the stop sign. Turn right on Maalaea Road, proceed 0.3 mile and turn left just before the Coast Guard station into the first parking area.