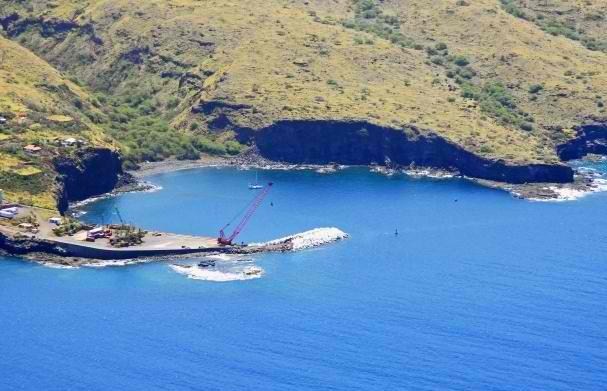 Kaumalapau Harbor is the main commercial seaport in Lanai. It is located on the west coast of the island and was built by James Dole, the founder of the Hawaiian Pineapple Company, in the 1920s to easily transport crops by barge to the cannery in Honolulu.
Since its completion in 1926, the harbor became a very busy port not only for barges transporting produce from the thriving plantation but also for local fishing boats. During that time, the coastal village of Kaumalapau became a model town complete with all the amenities and machineries necessary for efficient pineapple production.
By the late 1970s, Lanai's pineapple industry started to decline as cheaper sources of the fruits emerged in other parts of the world. Today, Kaumalapau Harbor is quiet seaport with only an occasional fisherman on the wharf.
Nevertheless, it still offers picturesque views of the Pacific Ocean and its breathtaking sunsets. The area is also a popular spot for whale watching from December thru May. Spinner dolphins are also a common sight throughout the year.
The harbor's 400-foot-long (122 m) wharf was severely damaged by hurricanes over the years but was rebuilt by the U.S. Army Corps of Engineers in 2007. Over 800 units of the 35-ton Core-Locs®, some of the largest concrete tetrapods to be constructed anywhere in the world, were used to protect the harbor from the erosive force of ocean waves. The white concrete tetrapods gives the impression that the breakwater was sprinkled with children's jacks. The dock is an excellent spot for fishing.
Visitors are reminded that cccess to the harbor is limited on Tuesdays, Wednesdays, and Thursdays due to security matters and freight activity. There are also no facilities at the harbor. To get there, take Highway 440 west from Lanai City to the end of the road. The harbor is approximately 7.5 miles out of town.