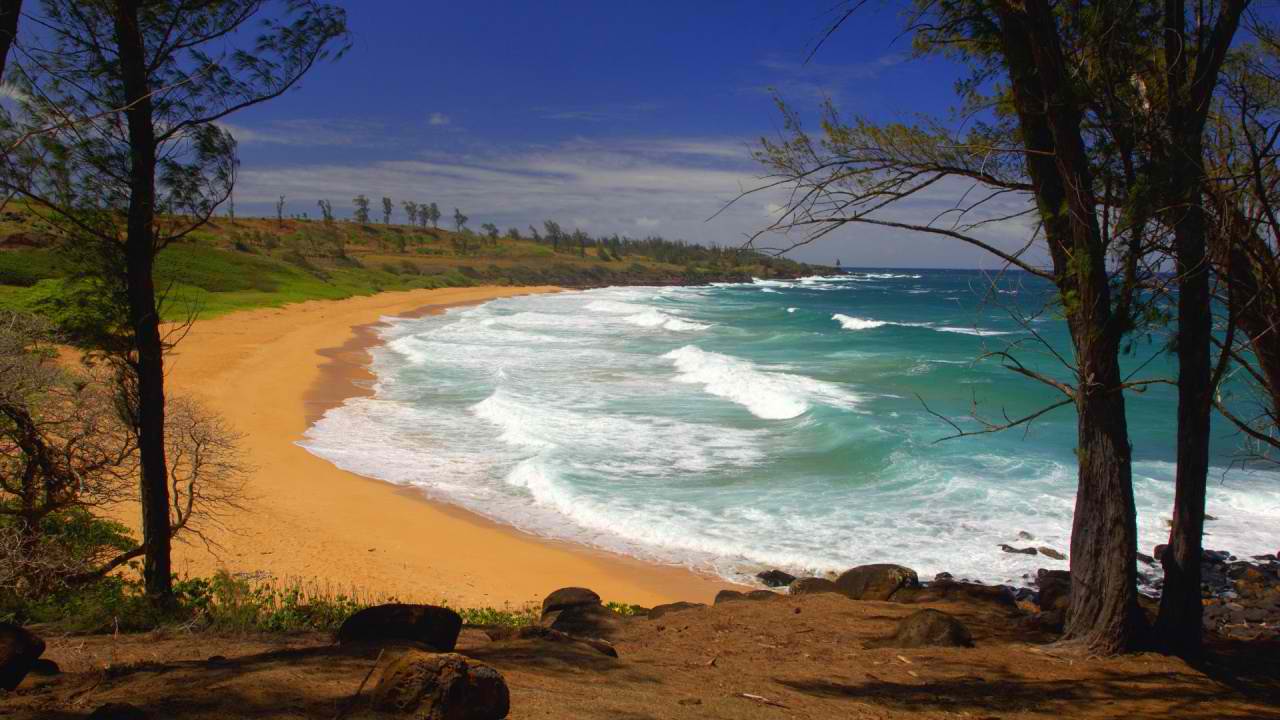 Donkey Beach is pretty and secluded beach on the East Side of Kauai, Hawaii. Its crescent-shaped beach, with soft golden sand, is perfect for sunbathing. Its official name is Paliku but is also called Kuna Bay and Kumukumu Beach. The nickname is attributed to the donkeys and mules that were used to haul sugar cane in a nearby plantation.
While the blue water is inviting, it is not excellent for swimming or snorkeling due to strong and dangerous currents. When conditions are good, local experienced surfers and body-boarders can be seen enjoying the waves. There are no lifeguards in this beach and visitors are advised not wandering into the water.
Despite these drawbacks, Donkey Beach remains a popular beach in Kauai because of its breathtaking views and cool breeze. There are grassy areas perfect for picnics and tress for those who need some shade from the sun.
The beach's secluded location made it a favorite spot for nudist or clothing optional beach goers years ago. However, anti-nudity laws are now enforced in this beach after the residential development boom in the area. Despite its popularity, the beach is one of the least crowded beaches in the island and there is always plenty of spots for sunbathing for everyone.
Just so you know, this beach has also earned a reputation as a gay hangout spot.
To get to Donkey Beach, drive north on Highway 56, past Kapaa, drive 1/3 of a mile past mile marker #11. You should see cars parked along the road. From the parking area, walk down a path that leads to the beach, about 10 minutes walk.