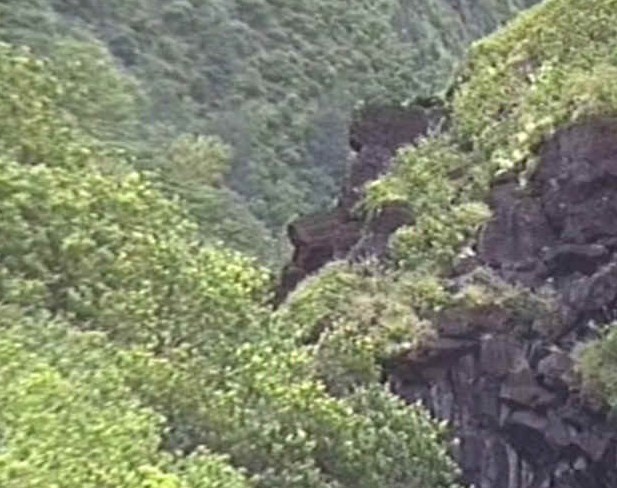 A natural black lava rock formation located at Black Gorge in Iao Valley in Maui, Hawaii has become a popular tourist attraction for it bears an uncanny likeness to the late President John Fitzgerald Kennedy. The rock formation juts out from the side of a hill, standing about 50 feet (15 m) high, amidst the valley's lush vegetation. Dubbed as a natural monument to the great American president, the rock formation has been immortalized in postcards.
The rock was formerly associated with a legendary kahuna (priest) who lived in the area in the 1500s. However, erosion and weathering have now turned the basaltic rock to look more like the 35th American president's side view, hence the nickname, JFK Profile Rock. It is visible from the scenic valley road that winds its way through the Iao Valley.
To get there, drive two miles up Iao Valley Road from where it splits from Highway 30. Look for Kepaniwai Park on the left; the observation point is at a pullover on the right. It may take the right angle, lighting condition and a little imagination to see that the rock does resemble the cameo silhouette of JFK when on the viewing platform. Binoculars may help to see it more clearly.
Save