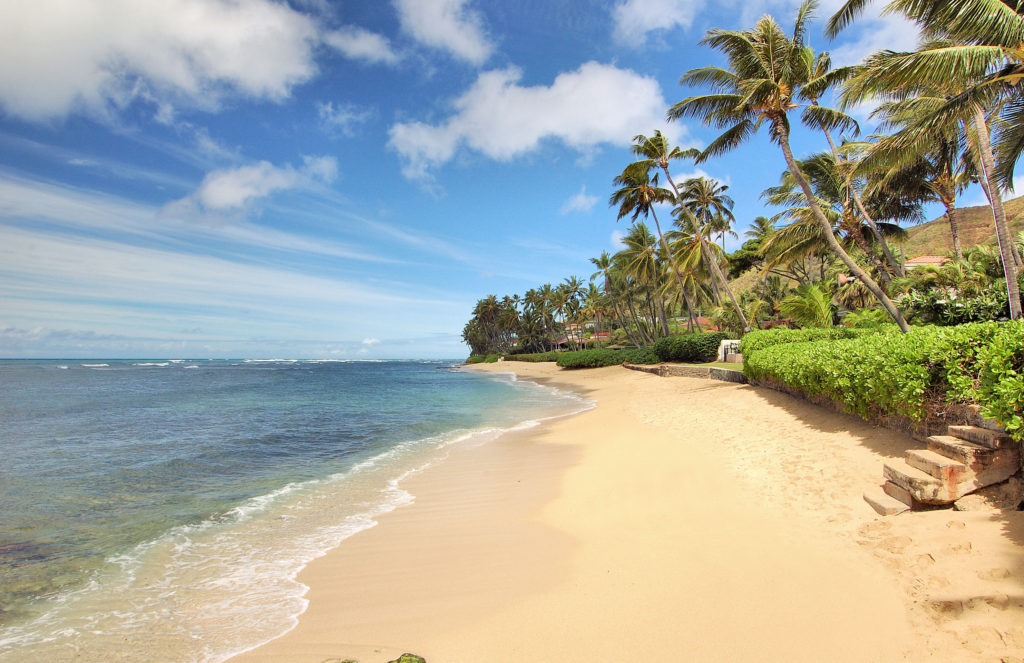 Hunakai Beach, also called Kahala Beach, is a secluded paradise in Kahala, East Oahu, Hawaii. The area is so breathtaking that it has become an enclave of sorts for the rich and famous.
While Kahala Avenue is lined with impressive gated mansions, the beach is not exclusive to these billionaire residences so just look for marked beach access. There are several entry points including the one at the end of Hunakai Street which also offers the swimming opportunities.
The long, white-sand beach is lined with palm trees and an inviting, bright-blue sea. Visit on a weekday and you may even have it all to yourself. There are no bathrooms or showers in the area, but there is a lot of open areas on the sand for a nice picnic or sunbathing. Parking is also available.
Hunakai Beach can be accessed at 4578 Kahala Ave., in Honolulu, Hawaii.
Save