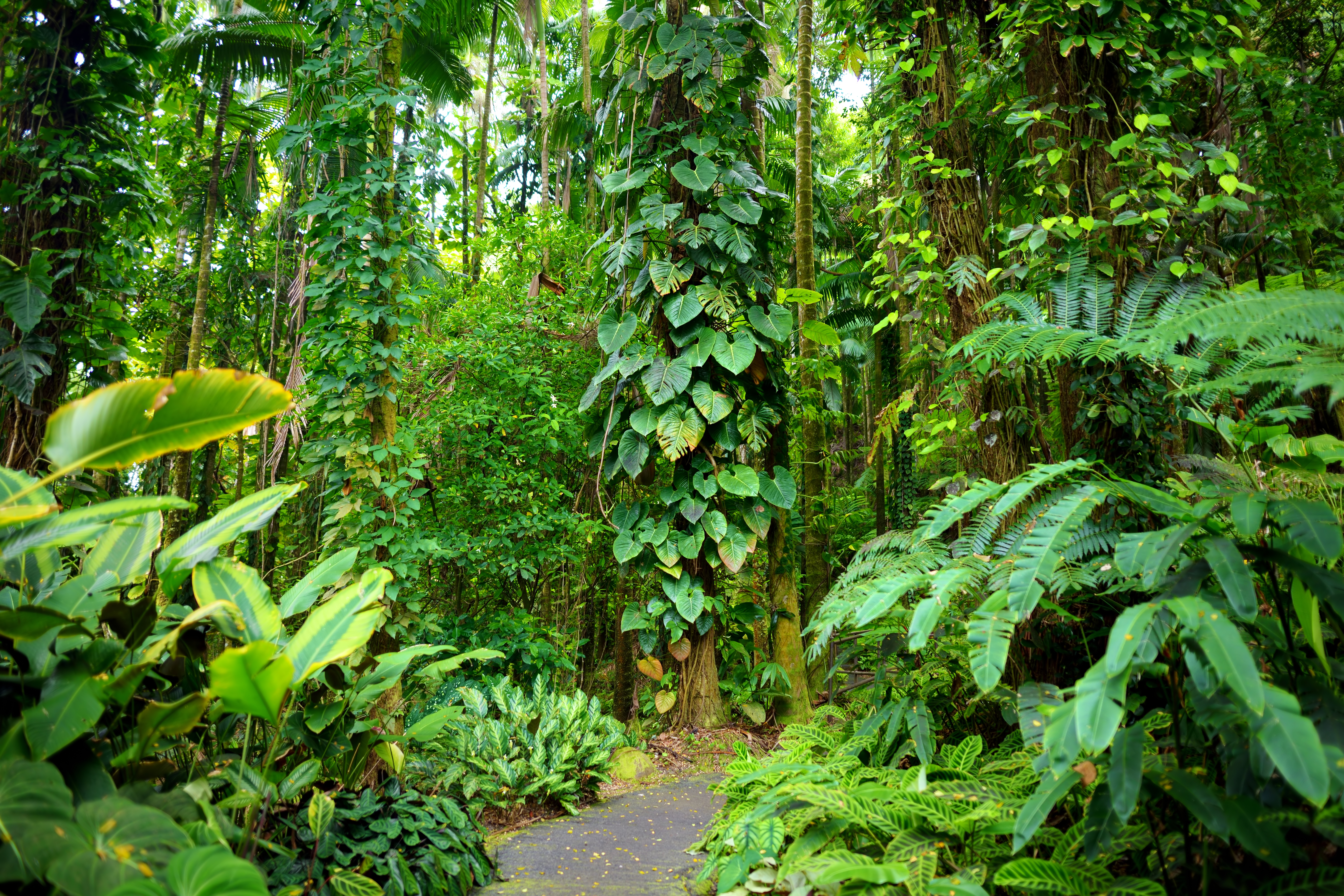 Dubbed as "a garden in a valley on the ocean," the Hawaii Tropical Botanical Gardens is a natural museum of over 2000 species of living plants located in a 40-acre valley in Onomea Bay, north of Hilo on Big Island of Hawaii.
Bordered by the ocean, the valley acts as a natural greenhouse which protects the lush vegetation from buffeting tradewinds and provide sustenance from its rich volcanic soil and frequent rainfall.
The Hawaii Tropical Botanical Gardens was created by Dan J. Lutkenhouse, who purchase a 17-acre parcel of the valley after falling in love with its beauty while vacationing in 1977. Apart from appreciating and preserving the natural wonders of the valley, Lutkenhouse established the garden to create a plant sanctuary, living seed bank, and study center for trees and plants of the tropical world.
The garden features numerous nature trails meandering through a tropical rainforest, freshwater streams, spectacular waterfalls and breathtaking views of the ocean along the rugged Pacific coast.
There are also many different environments in the garden, including coconut groves, mango and monkeypod trees, palm jungles and a giant fern tree forest. Some of the coconut and mango trees in the garden are said to be over 100 years old!
The Hawaii Tropical Botanical Gardens is open daily from 9:00 a.m. to 5:00 p.m. daily. It is located off of Highway 19 on the lush Hamakua Coast, 8 1/2 miles north of Hilo.
Save