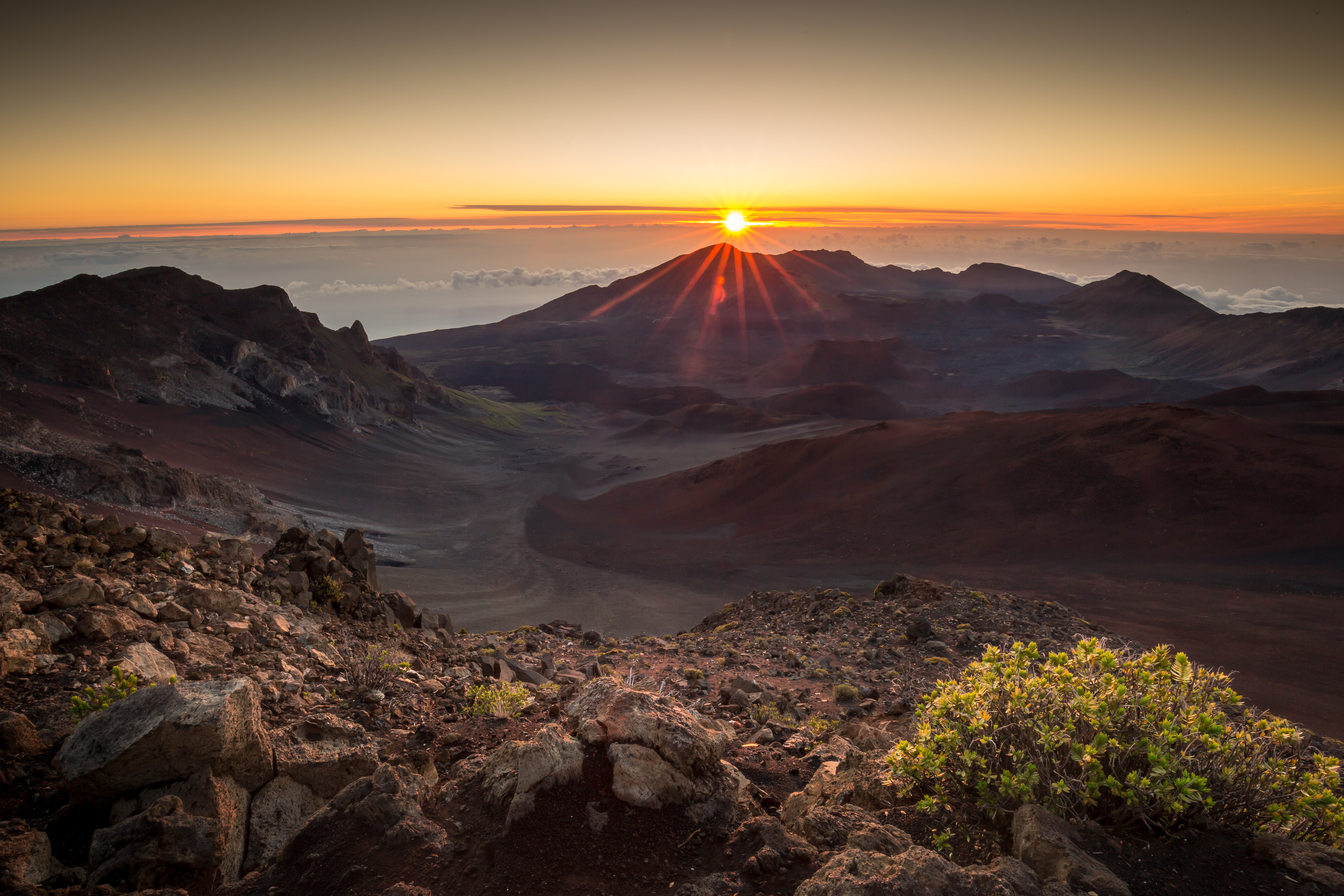 Breathtaking Haleakala is one of the largest mountains in the world. It is a dormant volcano with plenty of volcanic rock formations, both inside its crater and on its slopes.  Haleakala is a National Park, preserved to maintain all the living creatures that surround the historic volcano.
This volcano in Hawaii stands more than 3,000 feet above the sea level and lies some 20,000 more feet under water. Exploring the mountain with a bike is an unforgettable adventure.
Numerous companies offer bike riding tours to the Haleakala so you can experience the breathtaking journey down the crater. The massive crater which is hollow inside is awe-inspiring. It is about 3,000 feet deep, seven miles long, and two miles wide, Nothing on earth can compare to the beauty of this place. Many people say that seeing the crater is one of the most powerful experiences of their lives.
The best time to bike down the mountain is during sunrise or sunset.  The magnificence of the vistas during these times is indescribable.  The mountain is visible for miles as you approach it, first on the road and then on foot.