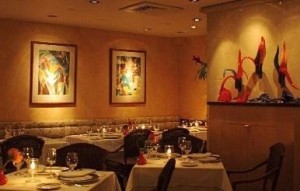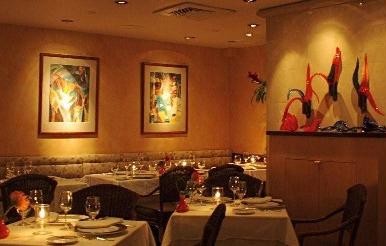 Address 1969 South King St.,Honolulu 96826
Phone 808.944.4714
Fax 831.944.3903
Chef Mavro is one of the highest-rated fine dining restaurants in Honolulu and no wonder they are doing so good because they know how to give you a better dining experience compared to other restaurants. Chef and proprietor George Mavrothalassitis presents a delectable menu featuring contemporary French-Hawaii Regional Cuisine prepared with some of the finest restaurant equipment and appliances available to establishments in the industry. It is also famous for food and wine pairings.
The elegantly appointed restaurant is a perfect venue for romantic occasions, business entertaining and family gatherings.
Chef Mavro is the only independently owned Hawaii restaurant to earn the American Automobile Association (AAA) Five Diamond status (2009, 2010 and 2011), as well as the only Hawaii restaurant with Gayot Three Toques 18/20 rating and on the "Top 40 Restaurants in the U.S." Also the restaurant holds numerous Top 10 awards including "Top 10 Restaurants in the World" based on a vote of the editors of Fodor's guidebooks. Recently, Chef Mavro restaurant was tapped as the only fine dining restaurant in America to be honored by the fresh produce trade organization, United Fresh, for innovative and influence use of fresh produce.