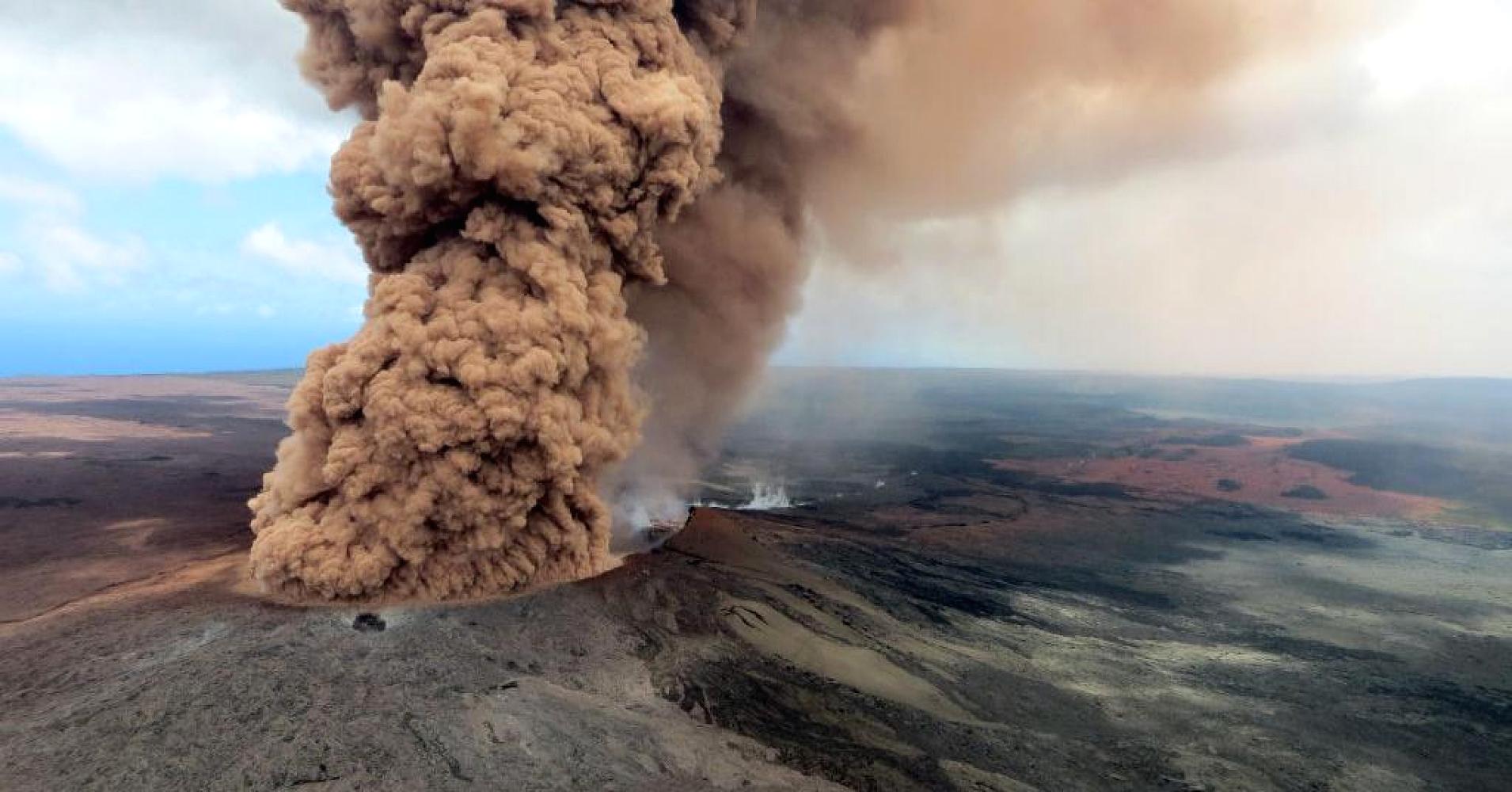 Kilauea Volcano in the Big Island of Hawaii has made headlines recently for exhibiting vigorous eruptive activity since early May 2018. Summit explosions threw ash 30,000 feet into the air while lava flows from fissures cause havoc in lower Puna, destroying everything on their paths including the 400-year-old Green Lake in Kapoho, and covering substantial portions of Leilani Estates and Lanipuna Gardens. Lava has also completely inundated Vacationland as well as most of the Kapoho Beach Lots, and filled Kapoho Bay, extending new land nearly a mile into the sea. According to the U.S. Geological Survey (USGS), more outbreaks are expected in the coming days.
We list down interesting information about Kilauea Volcano that you didn't know about.
Kilauea has been erupting since 1983
Erupting continuously since 1983 along its East Rift Zone, the recent destruction is not surprising as Kilauea is known for burning the island's forests and neighborhoods to the ground over the last three decades.
Kilauea has more than two dozen craters
Not your typical volcano with a peak and a caldera on top, Kilauea is relatively low-elevation (above sea level) and has several craters that mark its history of eruptions. The Kilauea caldera is the main crater, but there are more than 10 other craters on the volcano, mainly along its East Rift Zone.
Kilauea is one if not the most active volcano in the world
Kilauea's longest period of inactivity is recorded at 18 years between 1934 and 1952, making many volcanologists rank it as the world's most active volcano. Other volcanoes that compete for this title are Eyjafjallajökull in Iceland, Mount Etna in Sicily and Sakurajima in Japan.
Kilauea's location is one of the first declared national parks in the US
Kilauea and its surrounding areas, known as Volcanoes National Park, was the 15th park to be designated as as national park. It was preceded only by other similarly famous parks like Yellowstone, Yosemite and Crater Lake.
There was once a golf course on Kilauea
The old clubhouse is still standing, just east of the visitor center, with a couple of rooms that golfers would stay in overnight. The 19th hole was the caldera.
People used to lounge around on Kilauea's crater rim
Adventurous visitors used to chill on the edge Kilauea's crater, oblivious of the dangerous sulfur dioxide hanging heavy in the air. Today, going to the crater rim is strictly prohibited and violators will be kicked out of the park and fined.
Kilauea is home to Pele
According to Hawaiian myth and culture, Pele or Pelehonuamea is the goddess of fire and volcano. Known for her wicked temper, Pele is said to devour the Big Island when she is perturbed. Kilauea's Halema'uma'u crater is said to be the home of Pele.
Kilauea's sister volcano, Mauna Kea, is taller than Mount Everest
With elevation of only 4,091 feet, Kilauea is practically a midget to its sister volcano, Mauna Kea, which registers at about 14,000 feet above sea level. But from its base, which is on the ocean floor, the mountain is approximately 33,500 feet tall – nearly a mile taller than Mount Everest (29,029 feet), according to the USGS.