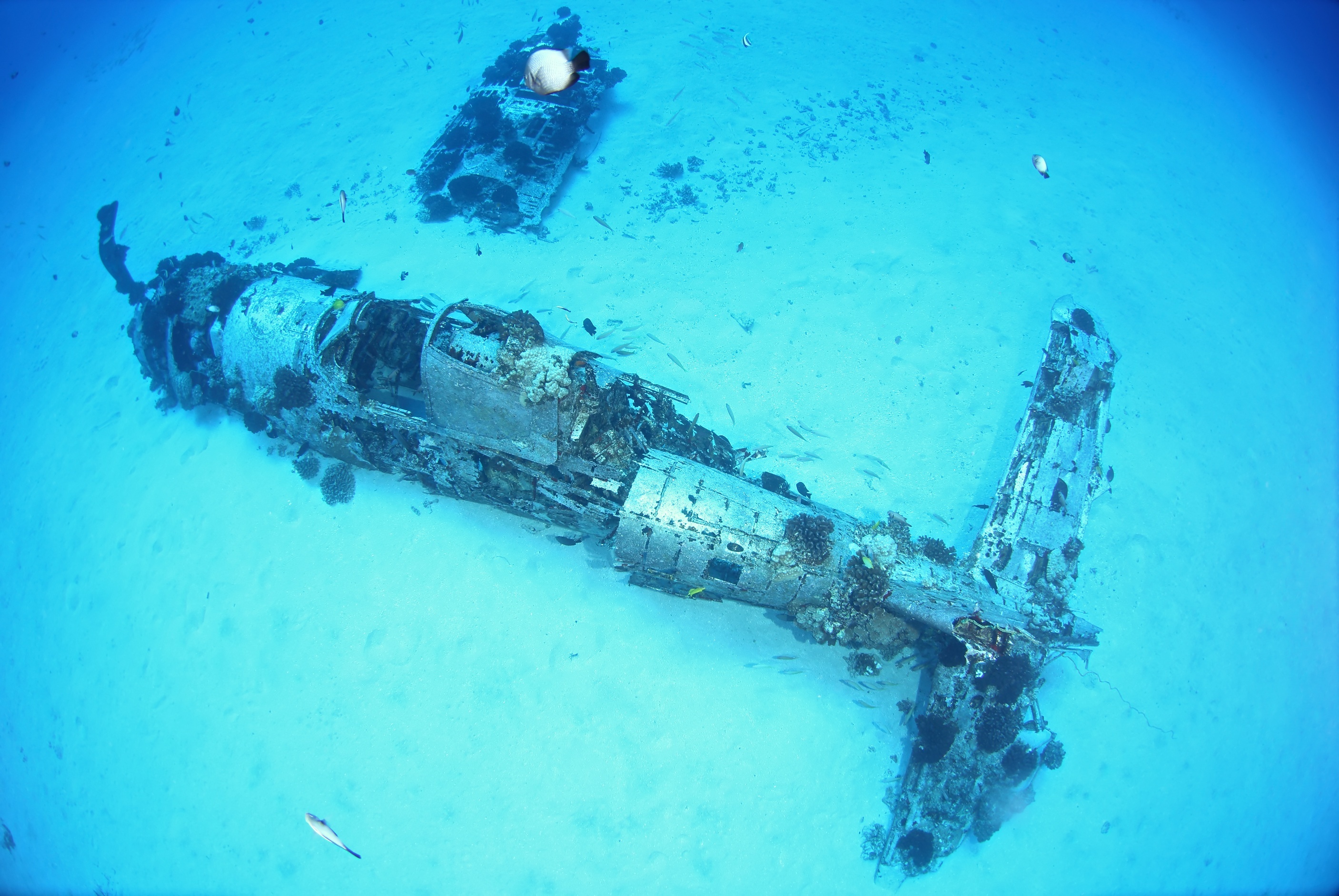 The Corsair Plane Wreck is the crash site of a WWII aircraft that plunged into the Pacific Hawaiian waters in 1948. While the crash happened during World War II, the reason behind it wasn't really that dramatic. The aircraft's engine failed during a routine mission and came plummeting down onto the sea.
The seasoned pilot, however, was able to maneuver a smooth landing and was able to eject himself to safety. He was eventually rescued nearby, unharmed in his life-jacket. The crash didn't damage the plane but thanks to its weight and gravity, it still ended up at the bottom of the ocean with the wheels up.
The wreck site is a 15-minute boat ride from the Koko Boat Marina located in the Hawaii Kai Shopping Center in Honolulu. It lies at about 115 feet in its sandy underwater home. The left-wing eventually sunk into the sand, sort of anchoring the plane in its place all these years, despite the area's strong currents.
Most of the plane's parts are still intact but are now overgrown with sea vegetation. The absence of rocks and reefs in the area also made the Corsair Plane Wreck a suitable home for a variety of marine creatures including garden eels and yellow margin moray eels. Stingrays, sharks, manta rays, turtles and even whales are occasional visitors.
The unpredictably strong currents on the Corsair Plane Wreck area makes it a spot for advanced diving. A guide is required to explore the wreck. Divers can access the site by descending on the anchor line and swimming about 30 feet to the wreck. The depth of the site produces a short bottom time of about 15 minutes and four-minute decompression stop so divers should monitor their air gauges closely.
Save