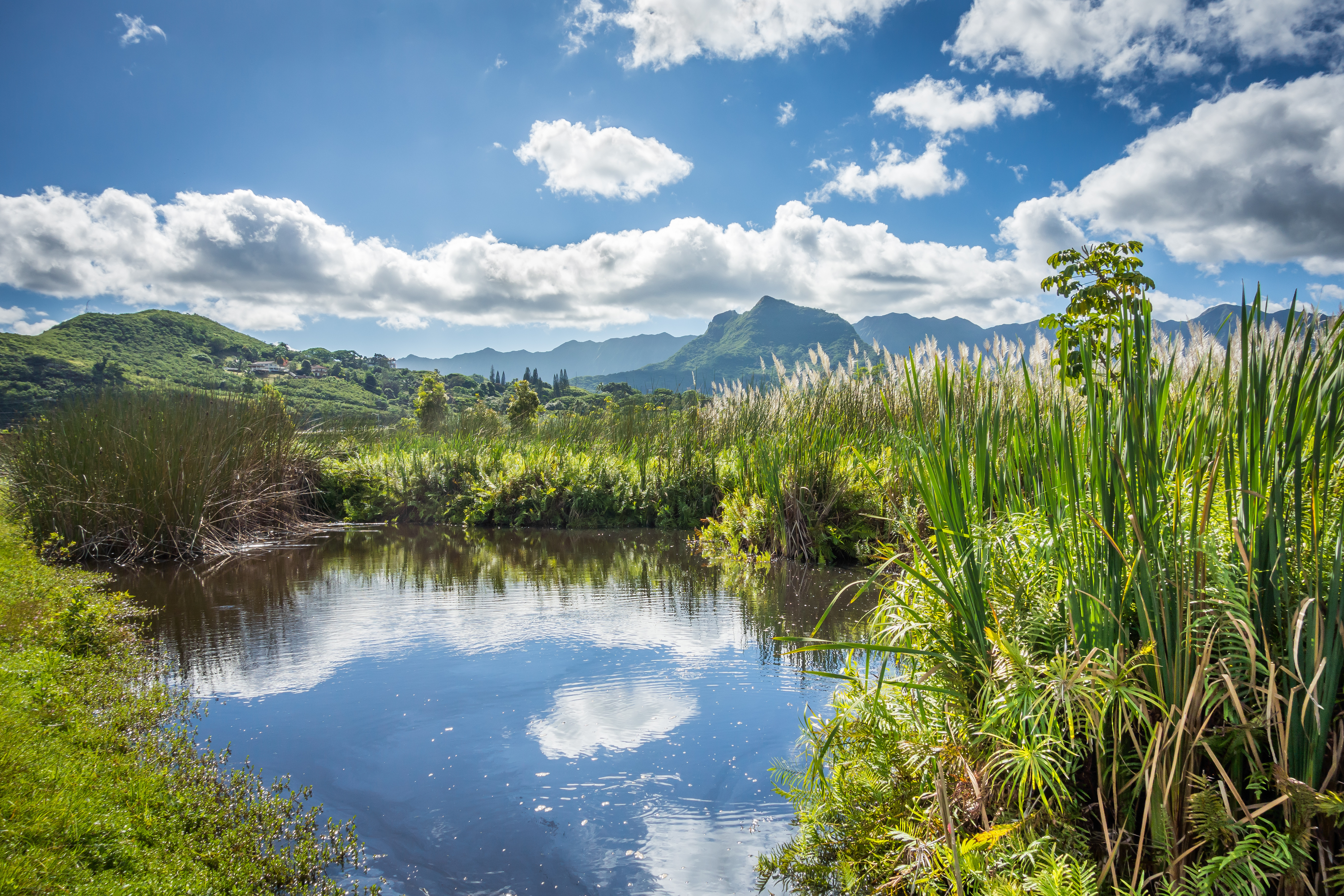 Kawainui Marsh is an expansive marshland located near Kailua on the windward side of Oahu. Covering more than 800 acres, it is considered as the largest wetlands in the Hawaiian Islands. It is a popular destination among hikers, nature lovers and bird watchers for its spectacular views of distant mountain ranges as well as the numerous rare and endangered bird species that call the area home.
Its name was derived from Kawai Nui, which means "the big water" in Hawaiian. The area is believed to be a huge, possibly marine or estuarine, body of water when the area was first settled by Polynesians. Today, a large part of the site is covered by vegetation, either floating on water, growing on a mat of peat that is floating on water or in the upper-most parts of the marsh a wet meadow.
There are trails through parts of the marsh which lead to important cultural features as well as offering spectacular views of the ocean and Kailua. There are also fishing opportunities for kids and adults.
To get there from Waikiki, take the Pali Highway over the mountains to Kamehameha Highway using the Kaneohe exit continue to the H-3 and take the H-3 headed towards Kailua/MCBH. Take the saddle road exit to Kailua. Make a right turn onto Oneawa. Travel through town until you reach Kailua Rd. Make a left onto Kailua Rd. You should be able to see the wetlands area after about a mile. There is a small area where you can pull off the road and park. Do not block the gate. Walk past the gate and you will be able to walk along the block wall to view the wetlands and wild birds.
Save