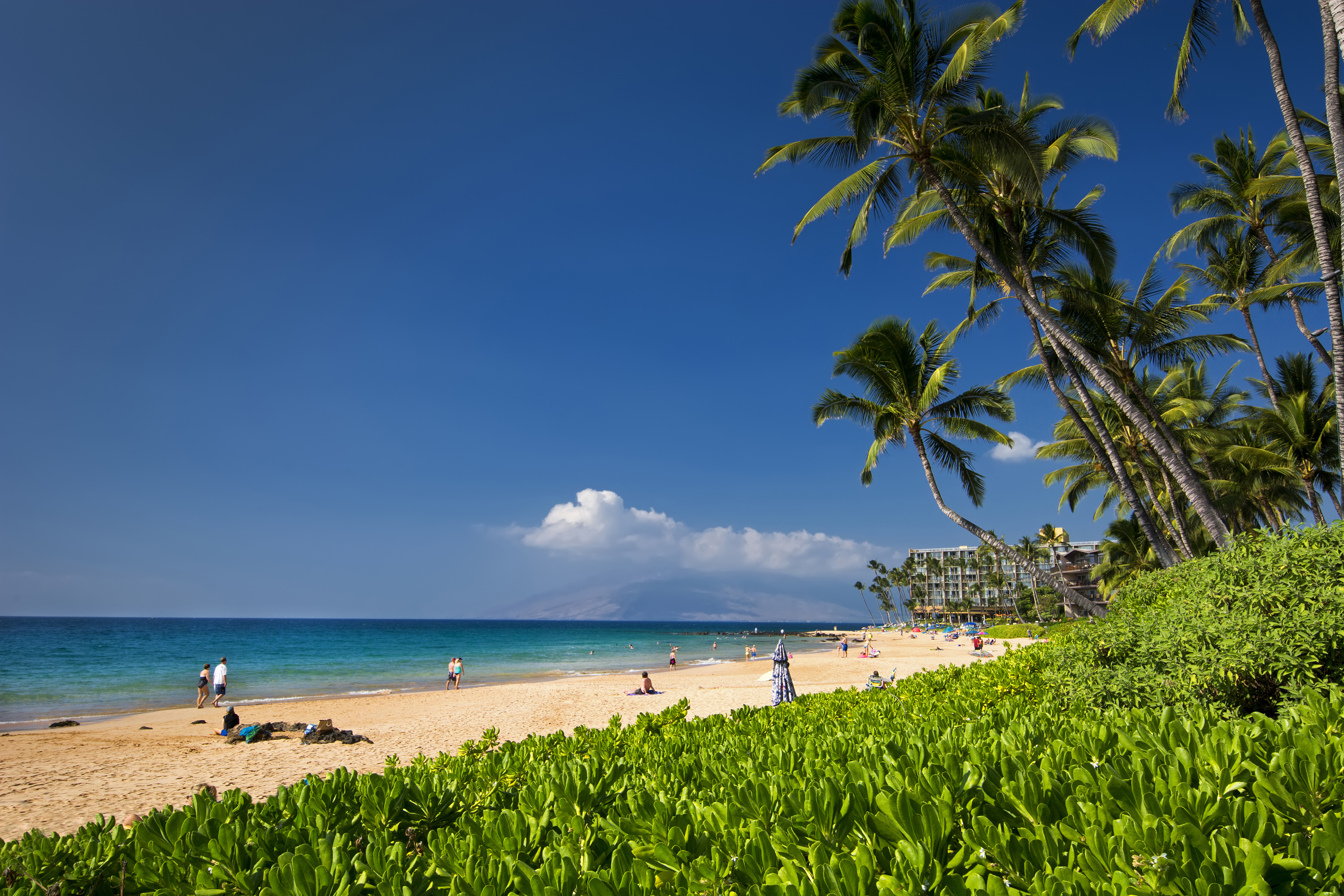 Keawakapu Beach is a long stretch of white sand located at the southernmost end of Kihei in Wailea, Maui, Hawaii. It is one of the island's most beautiful beaches as well as the least crowded being set back from the main road.
This beach offers spectacular views of neighboring islands Kaho'olawe, Molokini, and Lanai jutting up from the clear blue waters. The soft fine sand is perfect for sunbathing and castle-building. Small rock outcroppings and coral reef at the northern tip of the beach provide decent snorkeling spots. It is also a great place to settle in and watch the sunset.
Water is relatively calm with very little current making other water activities such as swimming, stand-up paddling, and kayaking very popular in this area. The southern end, however, is known for southern and western swells which can create a great left reef break that requires some skill to navigate but offers tons of fun.
There are no lifeguards in this beach so visitors are advised to check water conditions first before venturing into the ocean. Other beach facilities include showers and parking.
Nearby are several resorts and dining establishments where great food and breathtaking sunset views can be enjoyed.
Keawakapu Beach is split between both Kihei and Wailea. From the Piilani Highway, take the Kilohana road exit towards the ocean. Follow the road to the bottom of the hill where the entrance to the parking lot will be found on the left side of the road before you meet South Kihei road. If heading south on South Kihei Road, turn left onto Kilohana road and the county parking lot will be immediately on your right. Parking is free and the lot hours are 7 am to 7 pm daily.