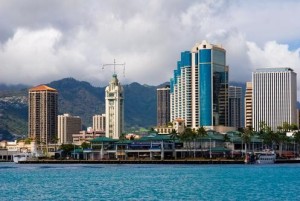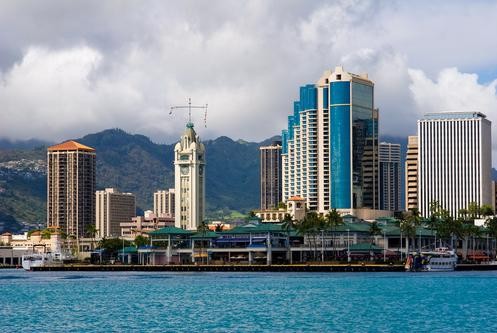 The Aloha Tower Marketplace at the Honolulu Harbor is a popular waterfront shopping center in Honolulu. It is also home to some of Hawaii's national landmarks such as the Aloha Tower, Falls of Clyde and Hawaii Maritime Center.
The Aloha Tower was the tallest structure in Hawaii when it was completed in 1926. It is now the most recognized building in the state and second only to Diamond Head as Hawaii's most famous landmark. It continues to function as the Harbor Master's traffic control center for Honolulu Harbor and serves as a welcoming landmark for both cruise ships and container vessels.
The Aloha Tower Marketplace was completed in 1994 as part of a Honolulu Harbor commercial revitalization project. At present, the Aloha Tower Marketplace houses 75 unique stores, popular restaurants and facilities for conventions.
The breezy ambiance and spectacular ocean views make the Aloha Tower Marketplace a must-go-to destination for tourists and a perfect hang-out for locals.