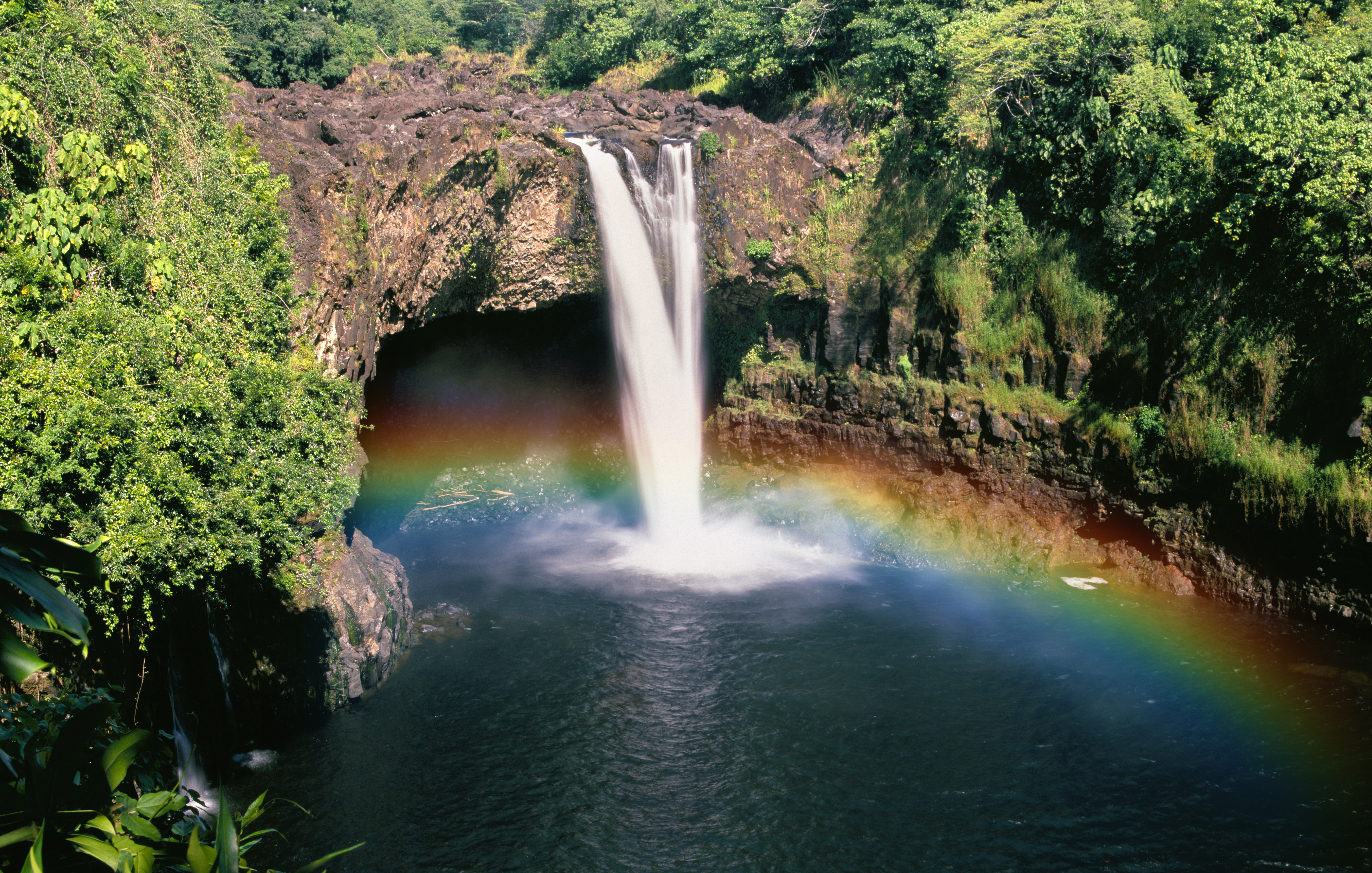 The Rainbow Falls in Hilo, located at Wailuku River State Park, is one of the most popular natural attractions in the Big Island.
At Rainbow Falls, visitors will be treated to the thunderous sound as the Wailuku River rushes into a large pool below. The 80 ft (24 m) falls is nestled in lush and verdant tropical vegetation punctuated by the turquoise-colored pool almost 100 ft (30 m) in diameter.
The falls can be accessed by a hike down a slippery path made of stone that ends at the lookout point. Sturdy shoes are a must when hiking through the site. The lookout offers the best vantage point to see the magnificent falls. However, swimming is not allowed for safety reasons.
Legend has it that the natural lava cave into which the waterfall flows is the mythological home to Hina, an ancient Hawaiian goddess. Rainbow Falls derives its name from the fact that, on sunny mornings, one can see rainbows in the mist thrown up by the waterfall.