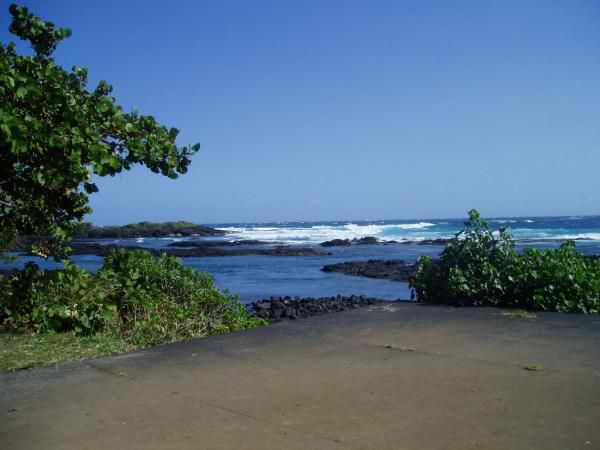 Whittington Beach Park is a small beach park in Honu'apo, on the Ka'u district of Big Island's south shore. It is known for its picturesque shoreline of dark lava rocks, deep blue waters and pristine atmosphere.
No water activities are possible in this area as the ocean is usually too rough and dangerous. However, the beautiful views of the cliffs, the sea and the waves hitting the lava rocks are a sight to behold and perfect background for endless photo opportunities.
There are picnic tables and shelters as well as numerous shady trees offering tranquil spots for reading, napping or simply enjoying the views. Camping is allowed with county permit and the grassy lawn makes perfect spot for pitching a tent. Other facilities include showers, restrooms, and parking.
The area is ano a great spot for watching honus, or Green Sea Turtles, which have been frequenting these waters for a long time.
Save