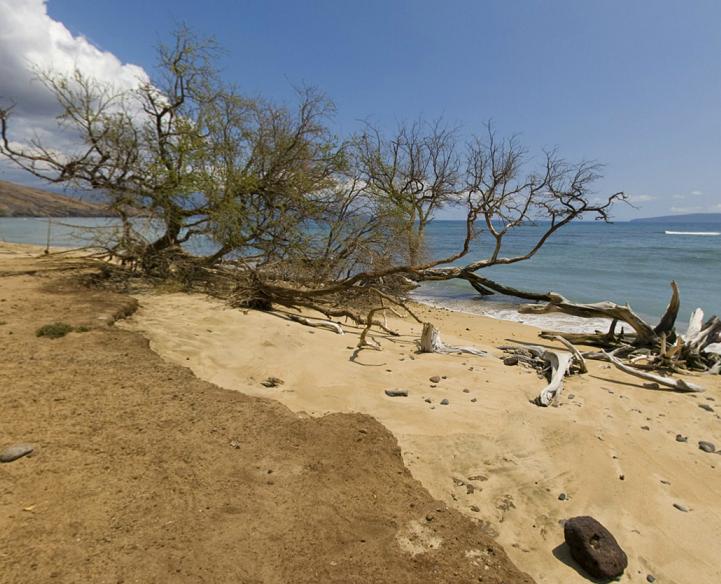 Ukumehame Beach Park is a roadside park in West Maui, Hawaii. Its nearshore ocean bottom is shallow and rocky, making it less ideal for swimming. The short and narrow stretch of sand also makes it unpopular and thus, almost always uncrowded.
Nevertheless, it is still a favorite spot for beginner to intermediate surfers for its non-stop wave activity. In fact, the area is nicknamed "Thousand Peaks" because there's barely a break between each wave. It's easy to enter the water, and you don't have to paddle out far.
Snorkeling opportunies are also available if the waves aren't two big.
There is also a grassy patch and kiawe trees provide shade. Caution is advised though as the thorns from the trees are sharp. Watch out where you sit or step and wear appropriate shoes.
Park facilities include portable toilets, showers, picnic tables and grills. Free parking is available.
Ukumehame Beach Park is located at mile marker 12, along Honoapiilani Highway in Lahaina, Maui, Hawaii.
Save