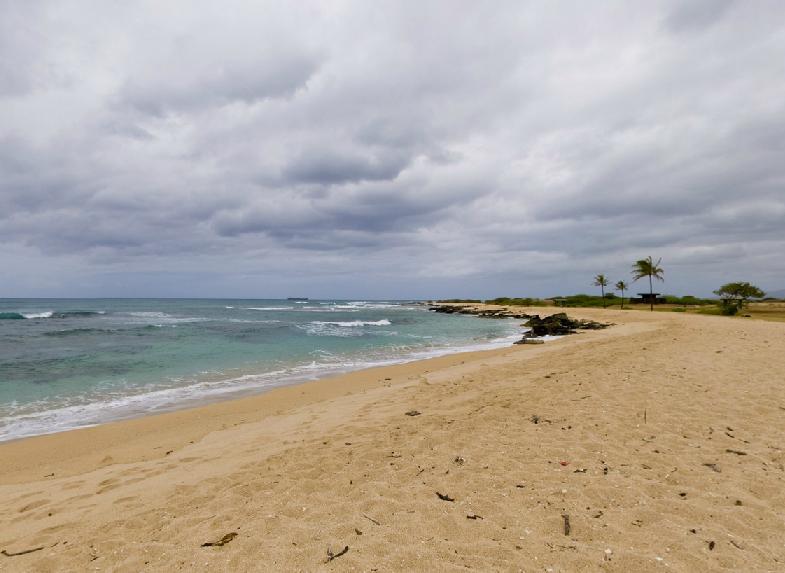 Sand Island State Recreation Area is 14-acre public park on Sand Island, an island at the entrance to Honolulu Harbor in Oahu, Hawaii. It was formerly known as Quarantine Island, when it was used to quarantine ships believed to carry contagious passengers during the 19th century.
The island was previously used as an Army Interment camp during the Second World War and was reclaimed by the State of Hawaii for industrial and recreational development in the 1980s. Abandoned bunkers and lookout towers provide a glimpse of the island's historic past. These are closed to the public.
The waterfront park has a long stretch of sandy beach and an expansive grassy lawn, perfect for picnics and camping (Fridays through Mondays, with a permit). Popular activities include walking, swimming, shore fishing and board surfing. The park also offers spectacular views of the Honolulu Harbor, Waikiki Beach, and Diamond Head, as well as breathtaking sunsets. Surfing is also possible during summer months. It never gets too crowded.
Facilities include restrooms, outdoor showers, camping area, picnic tables and benches, pavilions, barbeque grills, drinking water, payphone, and parking. There are no lifeguards in this beach. Monitor ocean condition first before venturing into the water.
The Sand Island State Recreation Area is located at the end of Sand Island Access Road, off Nimitz Highway (Highway 92), in Sand Island, Honolulu.
Save