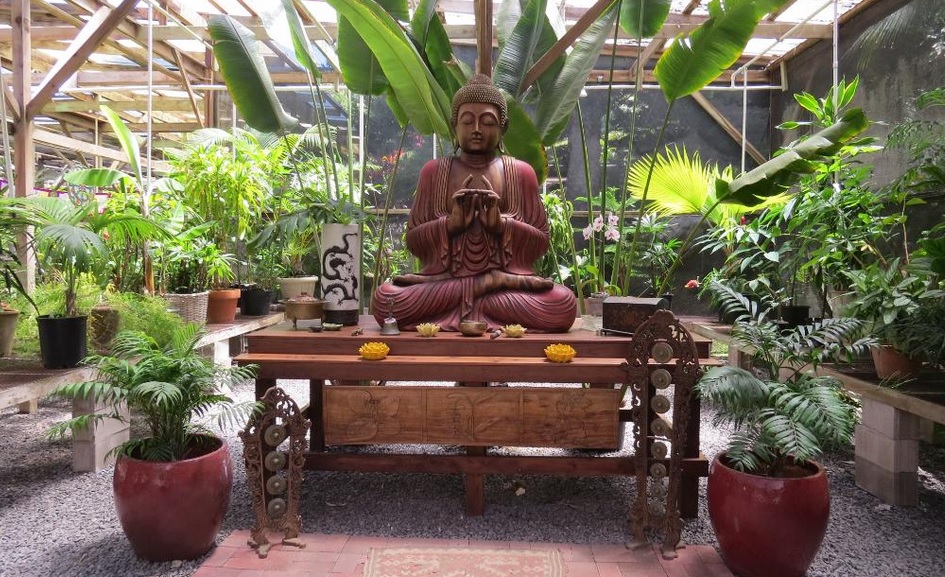 The Sacred Garden of Maliko is one of Maui's precious gems. Located in Makawao in the heart of Maui, Hawaii, the garden serves as a sanctuary of peace and tranquility for people of all beliefs and faiths. It features meditation gardens, walking labyrinths, and several picnic and relaxation areas.
The main structure in the garden is a 2-storey greenhouse which houses a wide array of plant species including tropical plants, succulents, orchids and palms. The plants are also for sale.
One of the gardens, aptly named the Buddha Garden, is an ideal spot for quiet time and meditation. It features a Buddha statue carved from a Monkeypod Tree.
Other popular attractions are the classical indoor 7-circuit Coral Labyrinth and the outdoor 11-circuit Medieval-style labyrinth. Both mazes are designed as contemplative paths for self-discovery, stress reduction, and spiritual awakening.
At the second level of the garden are picnic tables and quiet nooks for taking in the tranquil surroundings.
The Sacred Garden of Maliko is located at 460 Kaluanui Road, Makawao, Maui, Hawaii.