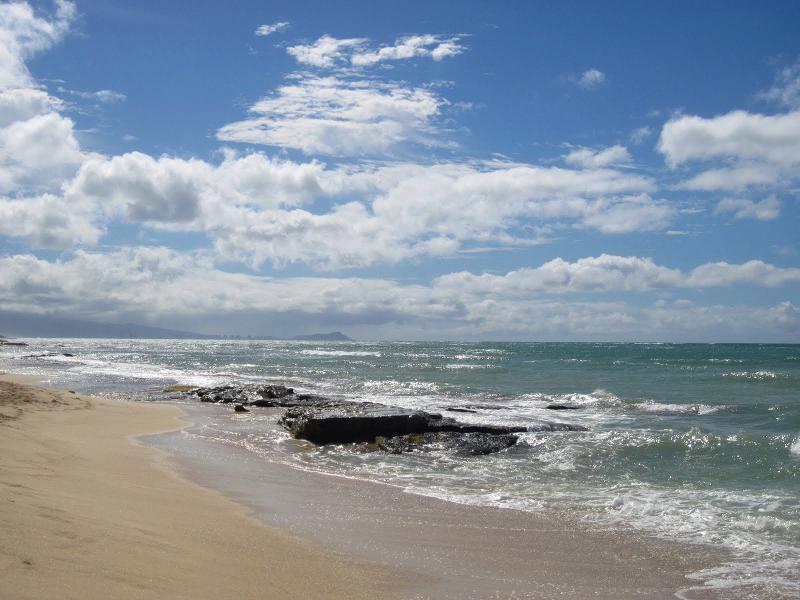 Nimitz Beach is a surfing beach located at Barber's Point on Oahu's southwest shore. Just like most beaches in this coast of the island, Nimitz Beach is seldom crowded. Near-shore is a shallow coral reef providing excellent snorkeling and fair swimming opportunities.
Offshore is popular for surfing especially for beginners. While the beach is good overall, there are a lot of rocky areas that may make water access difficult.Look for less rocky areas in several spots along the beach when venturing into the water. There are also tide pools that are great for children to get acquainted with marine creatures. Sunsets are a sight to behold.
Beach facilities include restrooms, showers and parking. There are no lifeguards in this beach so take caution when entering the ocean.
Nimitz Beach is located at Coral Beach Rd, in Kalaeloa, Oahu. It is just right across the street from Kalaeloa Airport (JRF) which is mostly used by the Coast Guard and other military branches.
Save