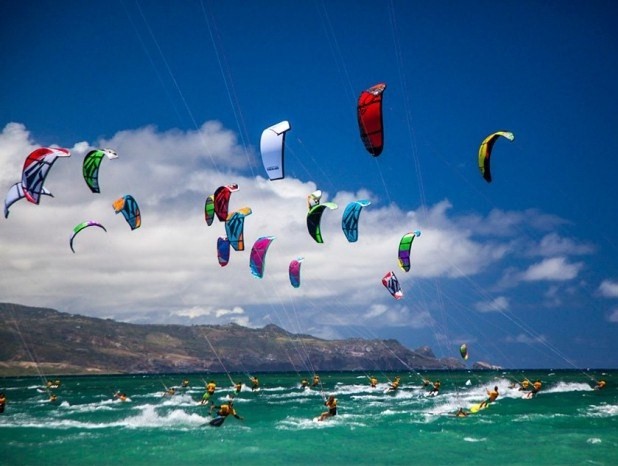 Dubbed as the jewel of Maui's north shore, Kite Beach is a sandy beach located at the western end of Kanaha Beach. It is just a few minutes away from Kahului Airport and known a great spot for Kiteboarding. In fact, the sport is said to have originated from this beach which has more windy days than any other kiteboarding destination in the world.
The valley in central Maui creates a wind tunnel effect that funnels strong wind into Kite Beach. It offers a variety of conditions to suit different levels of riders. There is a long curving sandy beach that is excellent for beginners. This area lies inside a protective reef, keeping the water flat which adds to the ease of learning.
The break a bit farther from shore and beyond the reef creates a great venue for intermediate and advanced riders. Summer months (May-September) offer the best and most consistent wind condition. In winter (November-February), the largest waves breaking on this spot are strictly for expert riders only. However, winds can be more diverse during this period with possibilities of days in a row without even a breeze.
Save