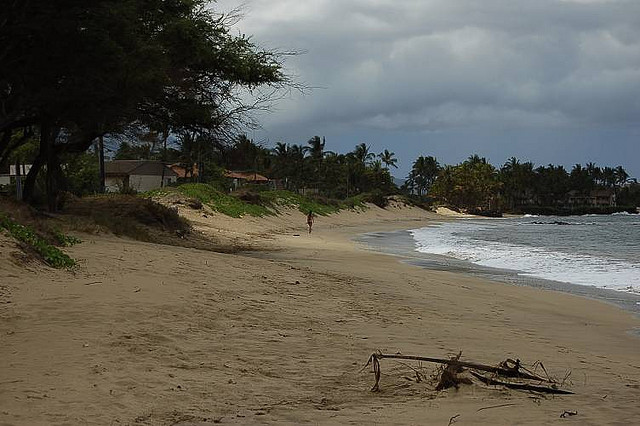 Mai'Poin'a 'oe Ia'u Beach Park is a quiet beach located North Kihei, in South Central Maui, Hawaii. The narrow beach runs a mile and is an extension of Maalaea Beach and Sugar Beach. Other names for the park are Mai Point Park, Maipoina Oe Iau Park, or Maipoinaoeiau Beach Park.
Water is typically calm in the mornings making it excellent for swimming. In the afternoons, it can get quite windy making Mai'Poin'a a popular spot for wind surfing. It is also often used by the Kihei Canoe Club for outrigger canoeing.
Beach park facilities include a picnic pavilion, barbecue grills, an uncovered picnic area, an outdoor shower, toilets, and a gravel parking area on the south end of the park with about 10 spaces.
Mai Poina Oe Ia U Beach Park is easily accessible being just off South Kihei Road, at Mile 5.
Photo credit: Flickr.com/thedesignfoundry
Save