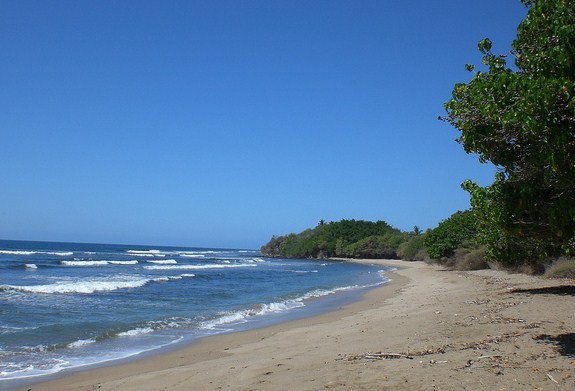 Lopa Beach is a beautiful beach in east Lanai featuring a long white-sand beach and spectacular views of western Maui and Kahoolawe. The beach starts at the southern side of Kikoa Point and ends past an ancient fishpond, which is another attraction in this area. Called Loko Lopa, the fishpond has been declared as a bird sanctuary.
While the water is not ideal for swimming because of strong ocean currents, this beach is still great for picnics, sunbathing, strolls and simply enjoying the beautiful nature views. Sunrise here are breathtaking!
There are periods when there is no surf and the water is safe enough for swimming but swimmers are advised to keep close to the shore due to the possibility of strong currents.
During swells, Lopa Beach is ideal for surfing but only  experienced surfers should venture into its trecherous waters. Less experienced surfers should look for other beaches without strong currents. The topography of its seafloor is quite rocky and shallow, making it a hazardous beach for beginner surfers.
The somewhat secluded location and the not-so-friendly ocean conditions make this area a fairly uncrowded beach. There are also no facilities and lifeguards.
To reach Lopa Beach, take one of the four-wheel-drive roads that branch off Keomuku Road.