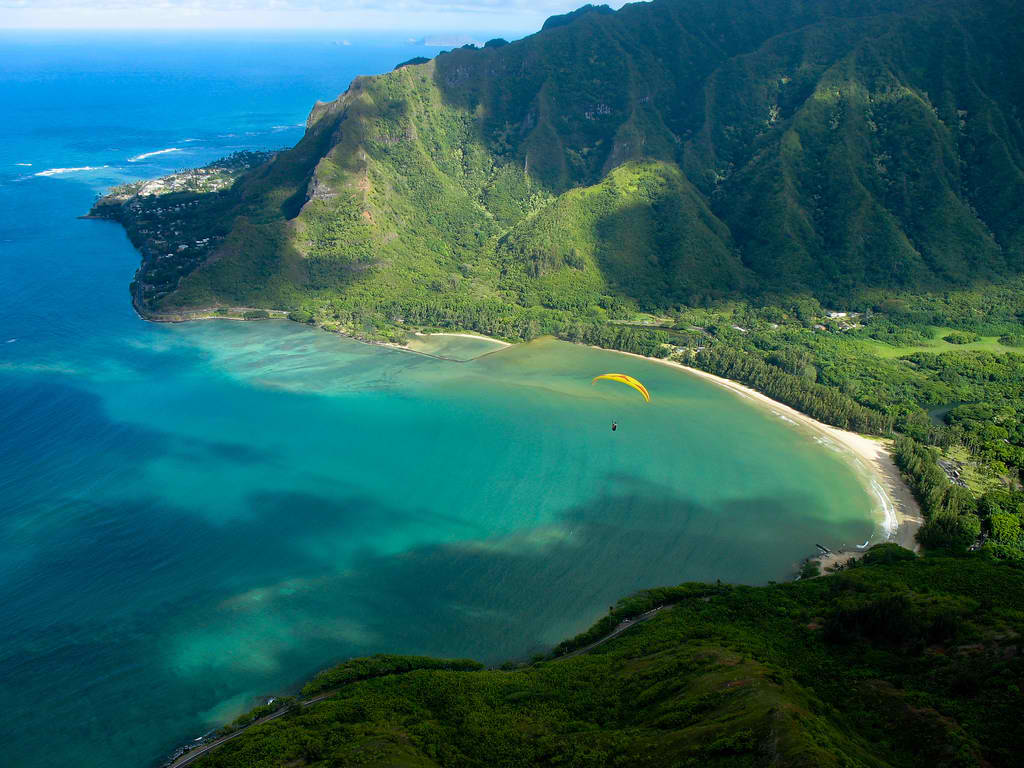 Kahana Bay Beach Park is a crescent-shaped beach in the beautiful Kahana Bay on the windward side of the island of Oahu. Surrounded on three sides by the Koolau Mountains, the beach is a peaceful retreat with spectacular mountain and ocean views.
The soft sand is a great spot for soaking up the sun while tall beach pines and ironwood trees surrounding the outskirts of the beach provide shade and serenity to this tropical paradise.  On the south end of the bay where Kahana Stream enters the ocean is an ancient Hawaiian fishpond called Huilua.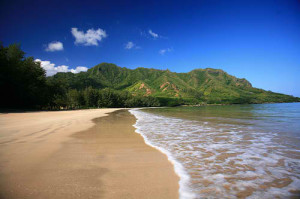 The waters are generally calm, but can get a bit murky from the runoff of Kahana Stream. Some parts of the near-shore ocean bottom are rocky so caution is advised when taking into the waters. Kayaking, paddle boarding and surfing are other popular activities. From June to September, there may be stinging limu (seaweed) along the beach front. Watch out for signs and always monitor ocean conditions.
The beach is practically deserted  during weekdays but tend to be crowded during weekends with local residents.
Limited facilities include restrooms and showers. Camping is allowed but a permit from the Hawaii Department of Land and Natural Resources - State Parks is required.
Kahana Bay Beach Park is about 7 miles south of Laie and 16 miles north of Kaneohe on the 83 (Kahekii) Highway.