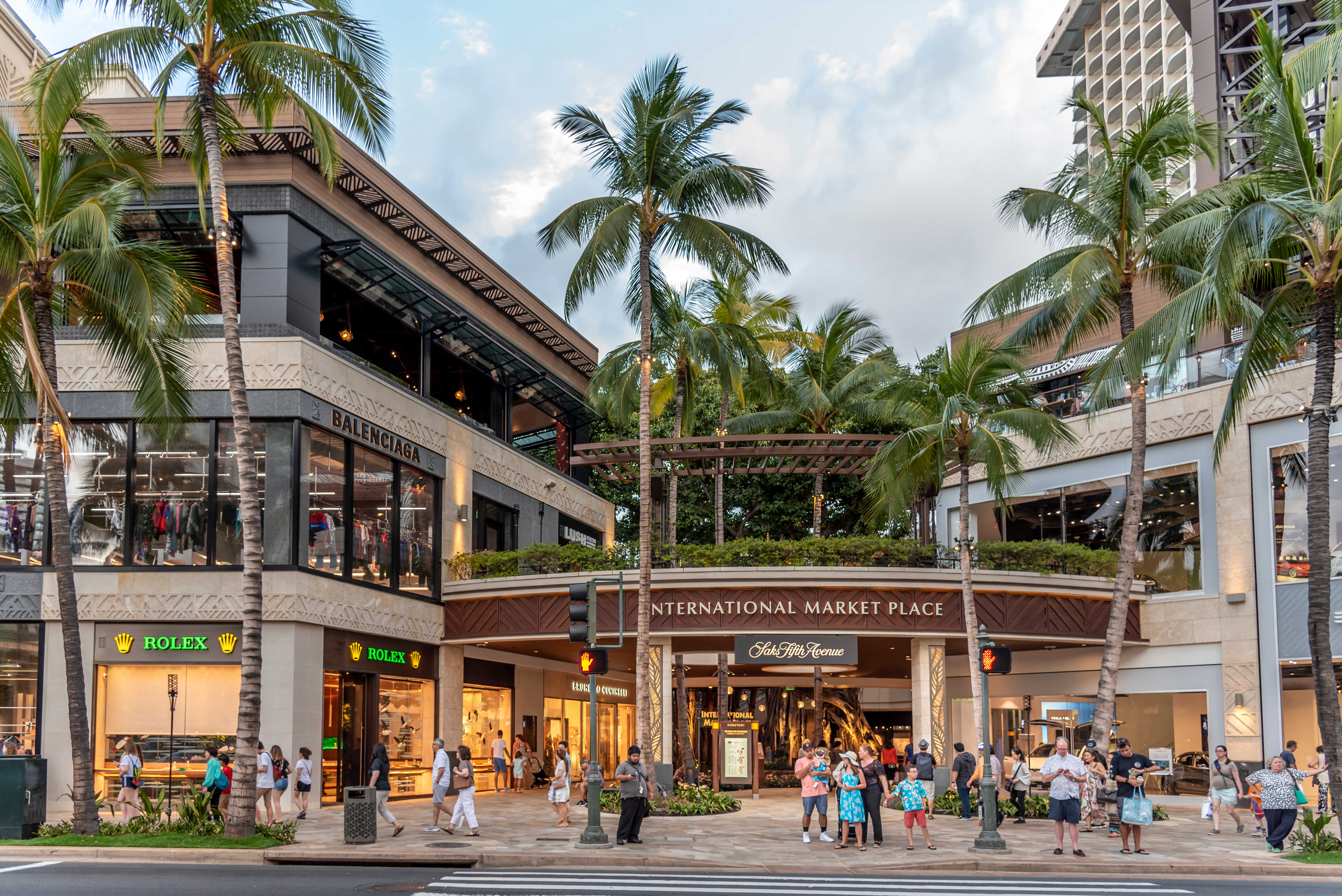 International Market Place is a 345,000-square-foot, open-air shopping center located on the central section of Kalakaua Avenue, in Waikiki on the island of Oahu, Hawaii. Before being reopened as a modern shopping, dining, and entertainment center in 2016, the International Market Place is a much simpler commercial retail and entertainment center which first opened its door to the public in 1956.
Described by its owners as a "special gathering place for residents and tourists in the heart of Waikiki," this shopping, dining and entertainment complex houses approximately 90 retail stores and 10 restaurants, including a three-level, 80,000-square-foot Saks Fifth Avenue department store.
Adding interests to the mall's architecture are the flowing water features, indigenous landscaping, and the historic 160-year-old banyan tree. Also incorporated into the center's exceptional design is the "cultural journey," an interactive tour about this special place and its people. To take part of the tour, visitors must scan the QR Codes located on each of the 25 plaques scattered throughout the center.
On the third level is the Grand Lanai, featuring several world-class restaurants offering a wide array of cuisines and all provide indoor and al fresco dining.
Other amenities include complimentary Wi-Fi throughout the common areas, parking, ATM machines, charging stations, valet parking, and complimentary wheelchair use. There are also nightly performances featuring Hawaiian and Polynesian songs and dances honoring the beloved Queen Emma and highlighting the stories, traditions, and culture of the island.
International Market Place is located at 2330 Kalakaua Avenue, Honolulu (between Seaside and Kaiulani avenues). It is open from 10:00 AM - 10:00 PM daily.