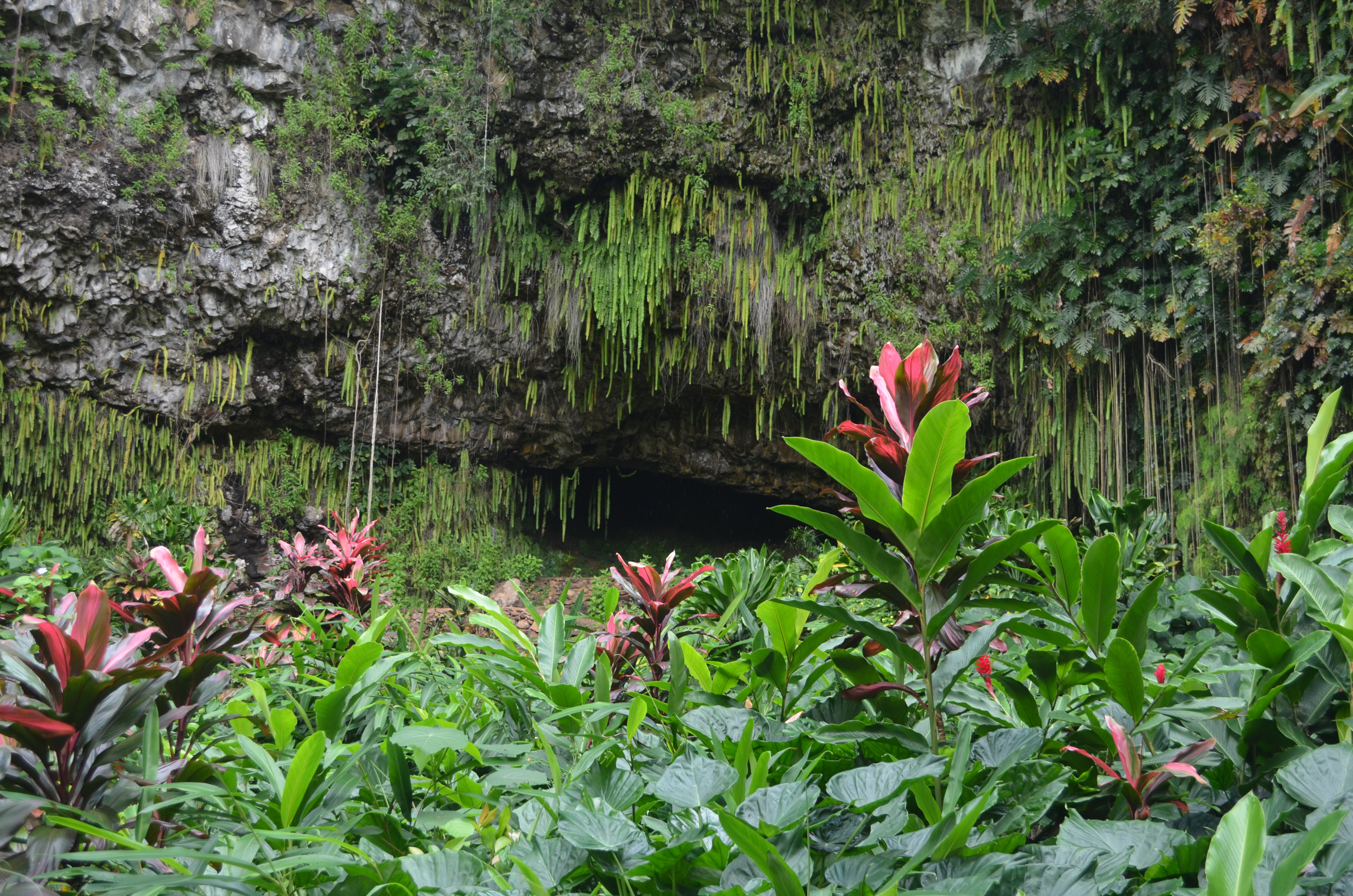 Fern Grotto is one of Kauai's signature attractions. It is actually a lava rock grotto located along the banks of the Wailua River on the eastern side of the island. It is overgrown with a variety of ferns and other tropical vegetation and is truly a sight to behold.
The grotto forms a natural amphitheater with extraordinary acoustics. Bands are hired to perform live traditional Hawaiian music in the grotto, giving spectators a surreal accompaniment to the spectacular views.
According to local lore, the Grotto was off-limits to all but Hawaiian royalty during ancient times. Today, riverboats cruises have provided tours of the site. It takes about forty minutes to get to the grotto but the scenery along the river, lush with tropical plants of all sizes, shapes, and colors, is worth the long ride.
Apart from cruise boats, kayaks can also be rented to reach the grotto. Being the only navigable river in the state of Hawaii, the Wailua River can be busy so expect to see a lot of tour boats, kayakers, motorboats and even water skiers as you cruise along. There is no other access to the grotto except thru a boat or kayak along the Wailua.
Years ago, visitors were allowed to enter the grotto but massive flooding in 2006 made it unsafe for the public. At present, the grotto may only be viewed from the designated observation deck. There is a short, paved walk from the boat dock to an observation deck.
Because of its sheer natural beauty, the Fern Grotto is dubbed as the most romantic spot on the island of Kauai. In fact, many couples chose to get married there. The area can be rented for weddings and ceremonies used to be performed within the grotto. Unfortunately today, wedding ceremonies are only allowed to take place on the observation deck facing the grotto.
To get to the Fern Grotto, take Highway 56 north toward Wailua. Cruise boats and kayak rentals are located on the south side of the Wailua River.