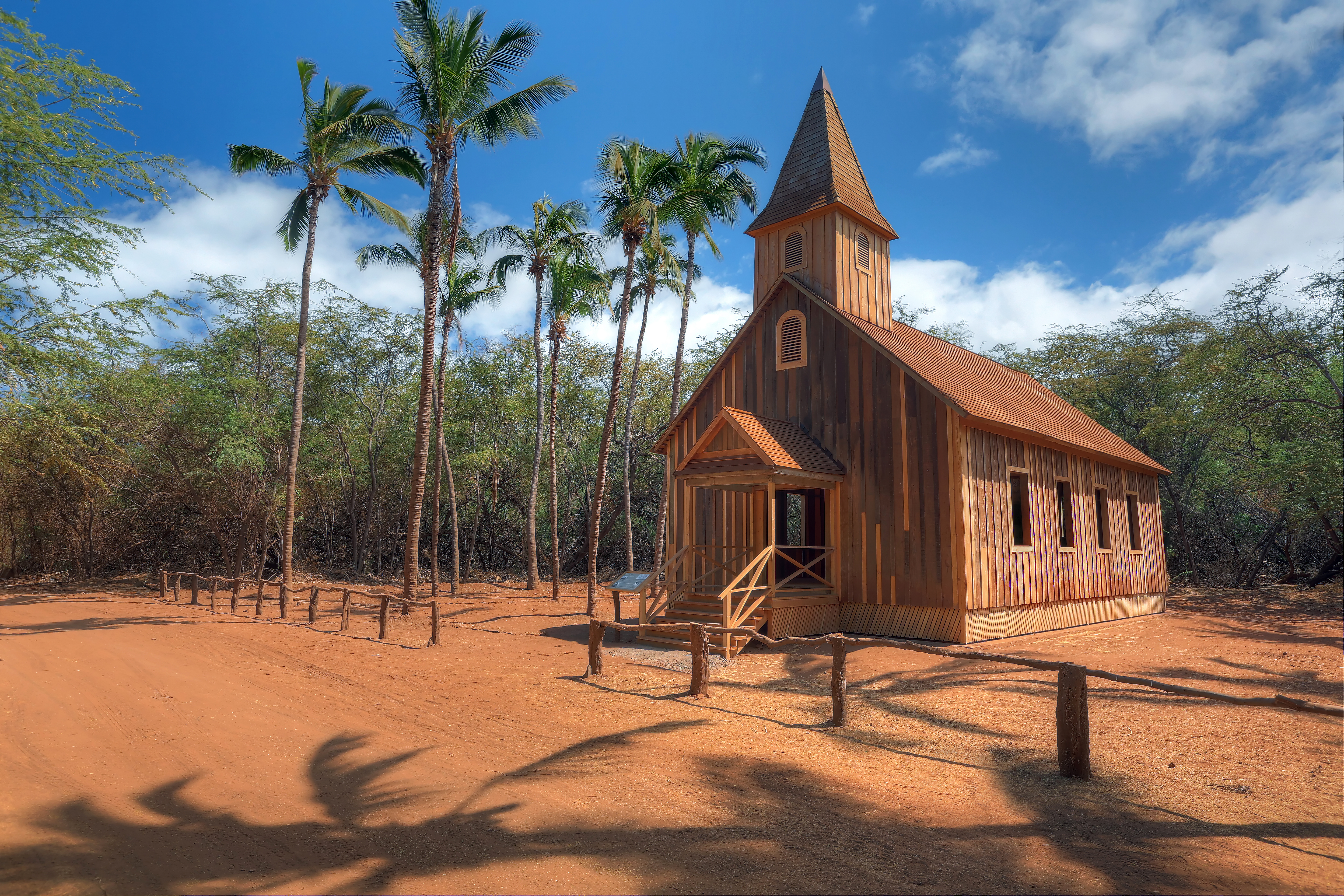 Ka Lanakila O Ka Malamalama Church is a rustic wooden church located atop a grassy hill surrounded by palm trees in Keomoku, on the east shore of Lanai, Hawaii. Keomoku used to be a sleepy fishing village until it became a buzzing population center when the Maunalei Sugar Company was established on the island in 1899.
The church served as a venue for Hawaiian religious services for workers who moved to Keomoku to work in the newly-built sugar plantation. Unfortunately, the plantation closed down after a year of operation because the sugar mill's water supply became brackish and the population was wiped out by an epidemic.
According to a folk legend, the town's misfortune began when sacred stones of a nearby heiau (Hawaiian temple) were damaged during the construction of a railroad which angered the gods.
Now abandoned and a virtual ghost town, the Ka Ka Lanakila o Ka Malamalama Church and a few dilapidated wooden houses are the only reminders of the town's eery past.
Today, the church is slowly being refurbished, and services in the Hawaiian language are periodically held.
To get there, go north out of Lanai City on Highway 44. The church is located in front of and to the left of the Lodge at Koele Resort.
Save