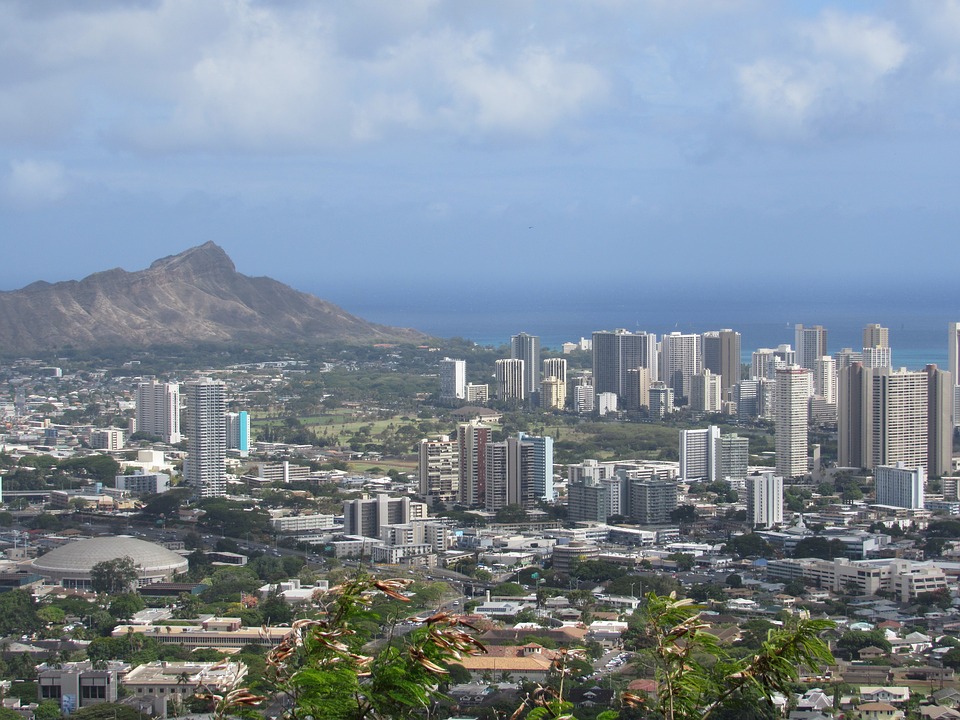 Hawaii is one of the most popular vacation spots in the world. It boasts of a bevy of interesting tourist attractions including spectacular beaches, natural wonders, and historical landmarks. But apart from breathtaking attractions for tourists, Hawaii also offers enviable communities for residents. If you are searching for a place to live in, the following residential areas in Hawaii might be the haven you are looking for.
Honolulu
Located on the island of Oahu, Honolulu is the capital city of Hawaii. Apart from being a major tourist destination, particularly along the stretch of Waikiki Beach which is home to numerous luxurious hotels, shops and nightlife spots, Honolulu is also a major hub for banking, manufacturing, international business and military defense.
Hilo
Hilo is the largest city on the big island of Hawaii. It offers spectacular views of the famed Mauna Loa and Mauna Kea volcanoes making tourism a major industry here as well. Some of its major amenities include the Hilo International Airport, the University of Hawaii at Hilo, Panaewa Rainforest Zoo and numerous museums, art galleries and unique shops.
Kahului
The town of Kahului is located on the island of Maui. It is home to several malls and major stores making it a shopping hub among Maui residents. It boasts of a good public school system led by high-achieving Maui High School and Maui Waena Intermediate School. The Kahului Airport accommodates residents and thousands of visitors each year.
Kailua
Kailua is located in the North Kona District of the Big Island of Hawaii. It's tourist attractions include Kahana Beach, Kahana Pond State Wildlife Sanctuary, and Maui Nui Botanical Gardens. It is home to the Maui Arts & Cultural Center, which hosts more than 1,800 events annually, as well as the Maui Community College where the Aloha Friday Farmers Market is held every Friday.
Kaneohe
Kaneohe is located in Honolulu where residents can enjoy leisure activities from three golf courses, indulge in water sports on Kaneohe Bay, and marvel at the awesome wonders of Hoomaluhia Botanical Garden. It is also home to acclaimed educational institutions including Windward Community College and Hawaii Pacific University. The city is also known for its top-notch seafood cuisine restaurants like Haleiwa Joe's and Fresh Catch.
Pearl City
Pearl City is located along Oahu's southern shore where the historic Pearl Harbor is the main attraction. The city has a good public school system and the University of Hawaii-Leeward Community College. Other popular spots include the three-mile Waimano Pool Hiking Trail which features a shimmering waterfall and two small ponds.
Kihei
Located on the Maui's southwest shores, Kihei boasts of six miles of beaches including Kalama Beach Park and Maalaea Bay. It is also home to small shopping malls and fine restaurants. Several research facilities are also located in Kihei, including the Hawaiian Islands Humpback Whale National Marine Sanctuary and the Maui High-Performance Computing Center.
East Honolulu
East Honolulu is known for its upper-middle-class neighborhoods located near the Diamond Head crater in Oahu's southeastern corner. Attractions include Waialae Country Club, Sea Life Park, Lanai Lookout and Sandy Beach. Several shopping options and top restaurants contribute to East Honolulu's quality of life.
Mililani
Near the center of Oahu is Mililani, a city whose older portion located west of Interstate H-2 is known as Mililani Town. Almost all of the community's commercial and retail centers are in Mililani Town, where the median income for a family is about $80,000.
Waipahu
The city of Waipahu is located in the southern portion of Oahu. It's known for sugar cane production and Waikele Outlets, a popular outlet shopping center among locals and tourists. Another popular destination in the city is the Hawaii Plantation Village Outdoor Museum which showcases the state's agriculture from 1840-1940.