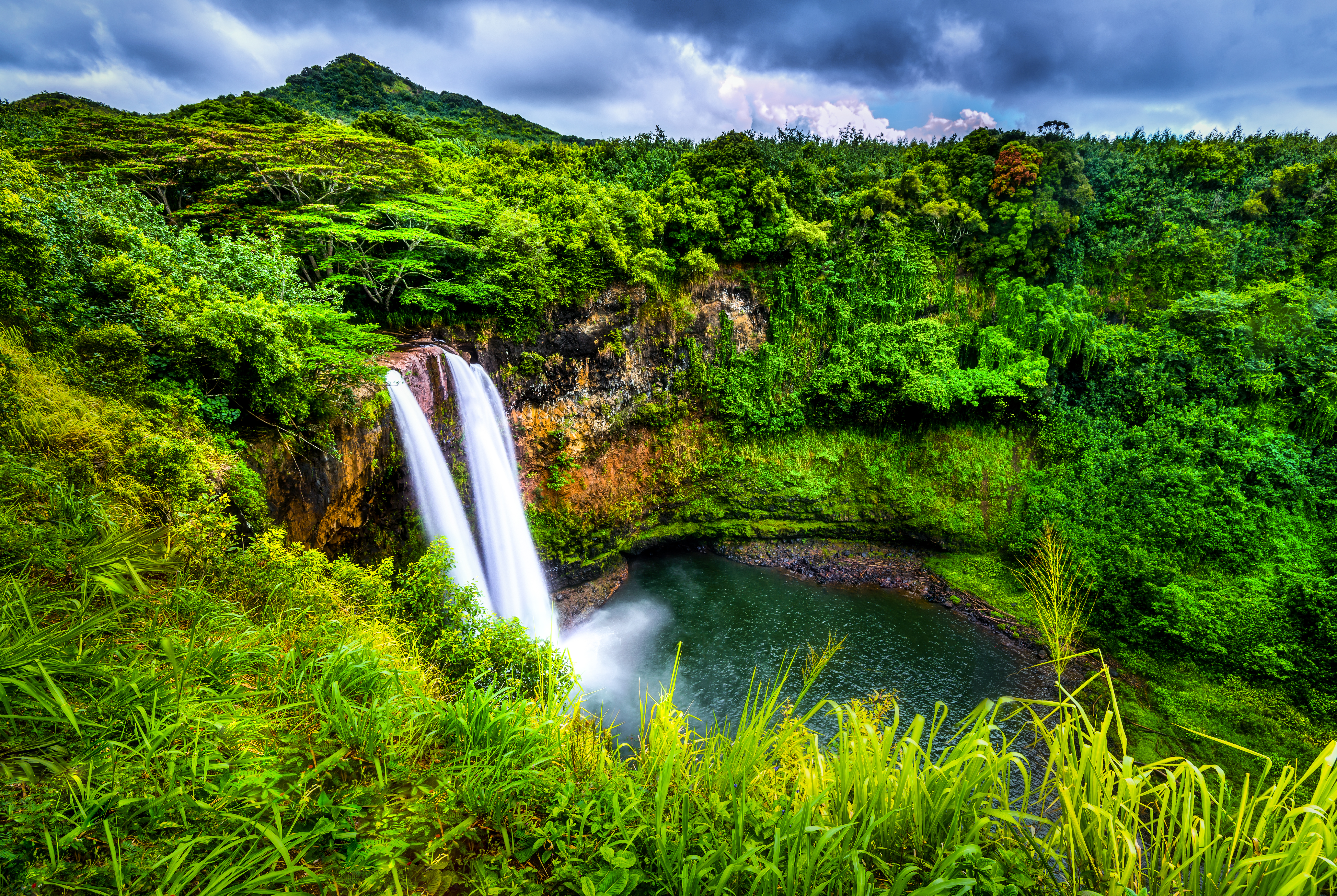 Wailua Falls is an 80-foot waterfall located in Kauai and is one of the most beautiful and easily accessible waterfalls in Hawaii.  It feeds into the 2-mile long Wailua River. The magnificent falls were featured on the opening credits of the hit television series Fantasy Island.
The best time to view Wailua Falls is early morning as the sun shines on the falls from the lookout located right next to the waterfall.  However, getting up close and personal with the spectacular falls and the pool below is a bit difficult. Only the brave and sure-footed can take a slippery trail down to the bottom of the falls.
As the path to the bottom is slippery and dangerous, officials discourage tourists from going down.  Still, some adventurous hikers have strung ropes along the path, but officials come by every so often to cut them.
According to a legend, Hawaiian warriors would jump from the top of the falls to prove their manhood and bravery. This is strongly discouraged as any leap or fall could be fatal.
How to get to the Wailua Falls:
Take Highway 56 north out of Lihu'e to Ma'alo Road, Highway 583, on the right. The waterfall is located at the end of the road. Only 5 minutes from Lihu'e.
Save
Save