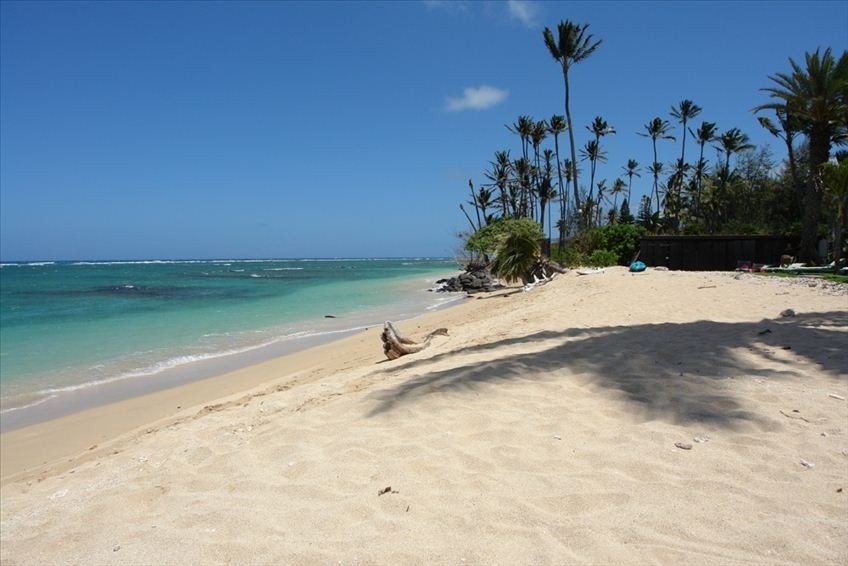 Spreckelsville Beach is a two-mile stretch of untouched beaches punctuated by lava outcrops and tide pools located in Central Maui, Hawaii. Extending from west to east, Spreckelsville Beach is comprised of smaller beaches namely, Camp One, Sprecks Beach (aka Euro Beach), Lobster Cove, Sugar Cove and Baby Beach.
The near-shore lava shelf makes this beach less than ideal for swimming for adults. However, the outcrop protects the beach from strong waves making it ideal for young kids to play in the clear waters.  At the center of the stretch of sand is Baby Beach where local families take the little ones to splash.
The less than stellar swimming opportunities in this beach makes it somehow virtually unknown. But not to surfers and locals who are up for some wave-riding or to catch some fresh fish.
Camp One Beach was an old plantation camp that was abandoned to make way for the Kahului Airport. Expect sudden roars of jet engines when in this area.
Sprecks Beach is a favorite for European Windsurfers, hence the nickname.
Sugar Cove often had good boogie boarding in the winter and access is from a few roads down (via Nonohe Place).
There are no facilities in this beach. To get there, turn toward the ocean on Nonohe Pl at the 5-mile marker, then turn left on Kealakai Pl just before the Maui Country Club.
Save