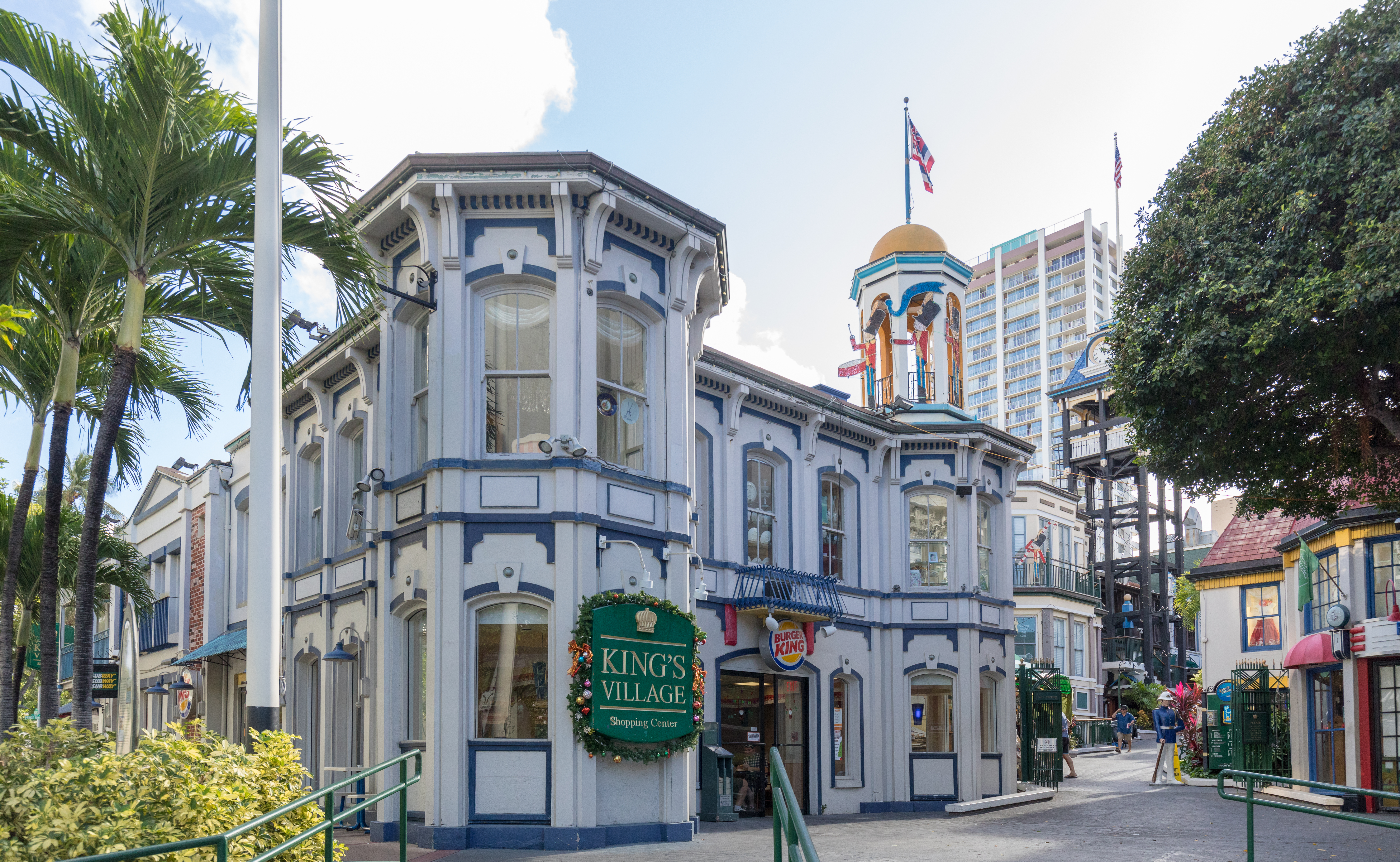 King's Village is not your usual shopping center. Located in the heart of Waikiki, the area features old and narrow cobblestone paths and colorful European-style buildings which house shops and restaurants. The setting provides a glimpse as to what Honolulu might have looked like at the turn of the century. There are more than 45 shops selling a variety of items from Hawaii and other parts of the world.
Apart from shopping and sightseeing, another popular attraction in the King's Village is the "Celebrity Circle," Waikiki's version of Hollywood's "Walk of Fame." It features handprints of some of Hawaii's most well-known celebrities.
Another must-see event at King's Village is the "Changing of the King's Guard" which takes place at the shopping center's front gate every 6:15 pm. The King's Guards wear uniforms that are the exact replica of those worn by the Hawaiian Royal Palace Guard for King Kalakaua in 1875. They do a spectacular rifle drill demonstration after retiring the Hawaiian flag.
King's Village is open from 10:00 am to 11:00 pm daily and is located at 131 Kaiulani Avenue, next to the Hyatt Regency Waikiki.
Save