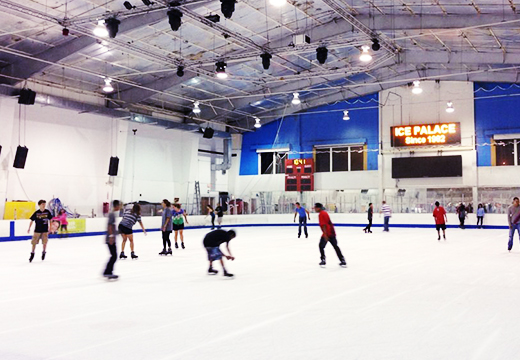 If you had enough of Hawaii's tropical climate, cool down by partaking in classic winter pastimes, such as ice skating and hockey, at the Ice Palace -- Hawaii's only ice skating arena. Since opening in 1982, the Ice Palace Honolulu has been dubbed the "coolest place in town" where temperature is a cool 58 degrees.
Kick some ice for less than $12 (including the skate rentals) or sign up for ice skating or hockey lessons (adult and kid programs available).
The facility also host the Hawaiian Classic Ice Hockey Tournament which is scheduled for its 34th edition in April of 2018. The tournament is held with 16 men's teams from Hawaii and other cities mostly from the far western United States.
Ice Palace Hawaii is located at 4510 Salt Lake Boulevard, Honolulu, Hawaii.