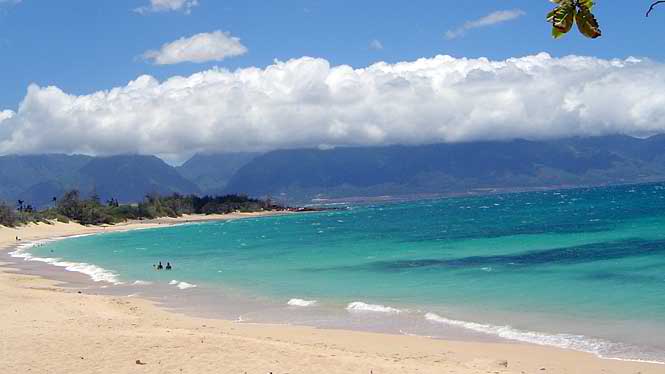 The H.A. Baldwin Park is a 17.2-acre community beach park in Paia, Maui, named after Harry Alexander Baldwin, a sugarcane plantation manager and politician who served as Congressional Delegate to the United States House of Representatives representing the Territory of Hawaii.
The beach used to be a private recreation area for employees of the Hawaiian sugar industry but was opened to the public in 1963. At present, it's a popular gathering spot among locals and visitors alike.
The park features a beautiful beach with a long stretch of sand, clear blue water and sprawling grassy areas perfect for picnics or relaxing. Popular water activities include swimming, body boarding and surfing. However, waves can sometimes get quite big and dangerous for novice swimmers and surfers. The ocean bottom also drops quickly to overhead depths. While there are lifeguards on duty, visitors are still advised to take caution when going into the water.
Park facilities include a covered picnic pavilion with plenty of tables and a concessions kitchenette, several uncovered picnic tables, barbeque grills, baseball/softball fields, soccer field, restrooms, an outdoor shower and ample parking. Expect huge crowds during weekends, comprised mostly of locals.
To get to the H.A. Baldwin Park, head east on Highway 36 through Paia along the coast. The beach is located just past the golf course on the north side of the highway.