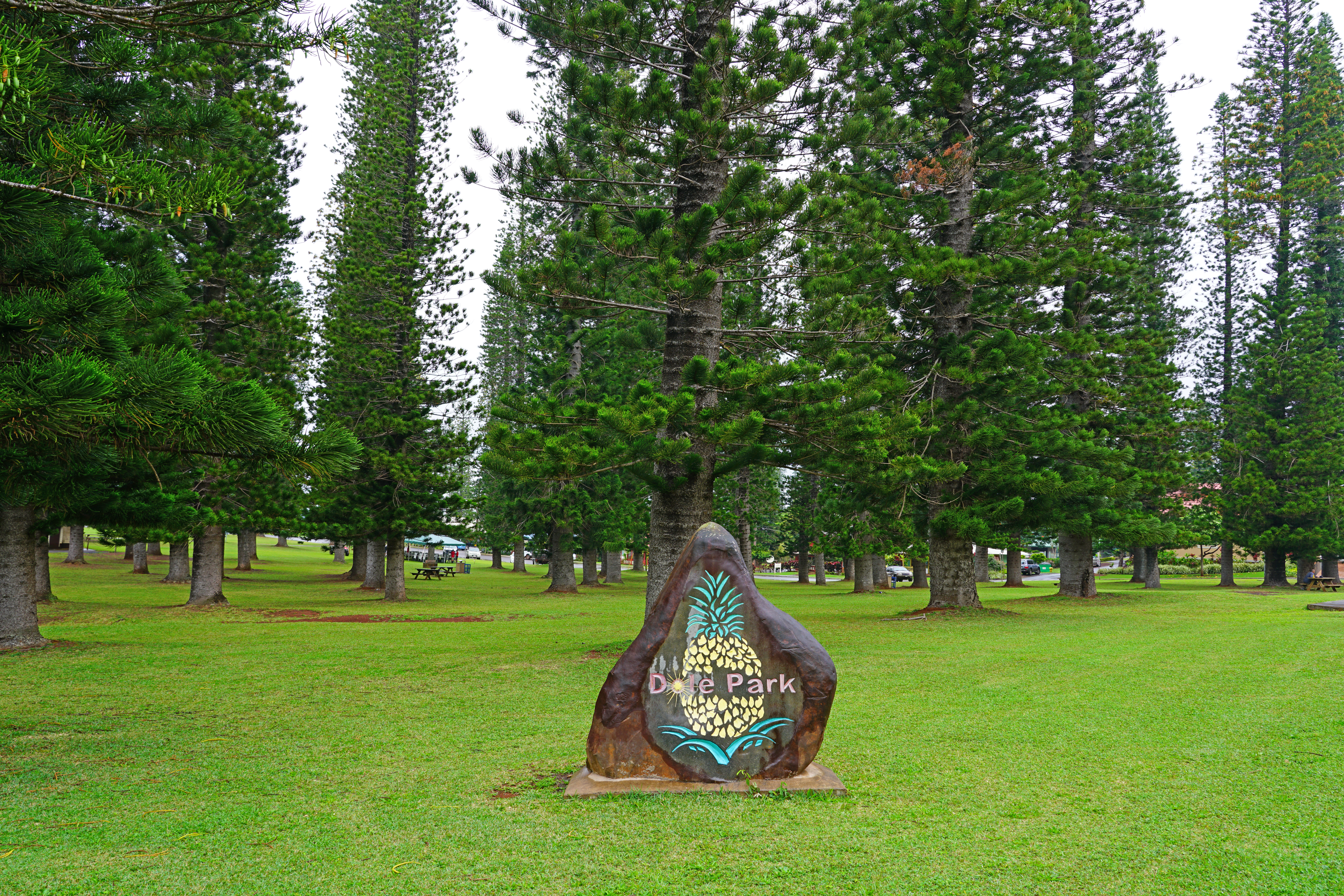 Dole Park is an old-fashioned town square located at the center of downtown Lanai City in Hawaii. Also known as the Lanai City Commercial Square, the park was established in the 1920s, around the same time the Dole pineapple plantation village was established on the island. Since then, the park has been a central gathering place and venue for recreational activities for the local community and visitors.
The park features sprawling grassy lawns perfect for a game of soccer or Frisbee. The shades of numerous Norfolk and Cook Island Pines provide excellent spots for picnics, napping, reading or simply admiring the surrounding mountain views. Other facilities include a pavilion, picnic tables, and community center.
Bordering the park are Lanai Avenue, Frasier Avenue, Seventh Street, and Eighth Street, which are home to city's commercial establishments, including restaurants, shops, cafes, galleries, and a playhouse, as well as its historic district comprised of old buildings and structures.
Also located in the Dole Park are various memorials including one honoring soldiers who fought in World War II. Another monument is dedicated to those who fought and died in the Korean War. These stone memorials are somber reminders of the ultimate sacrifice that many Lanai residents made for their country.
To get to Dole Park, take Highway 440 (Lanai Avenue) from the Lanai Airport as it goes through town, it forms the top border of the park. Seventh Street, Frasier Avenue, and Eighth Street are the other three streets surrounding the park.