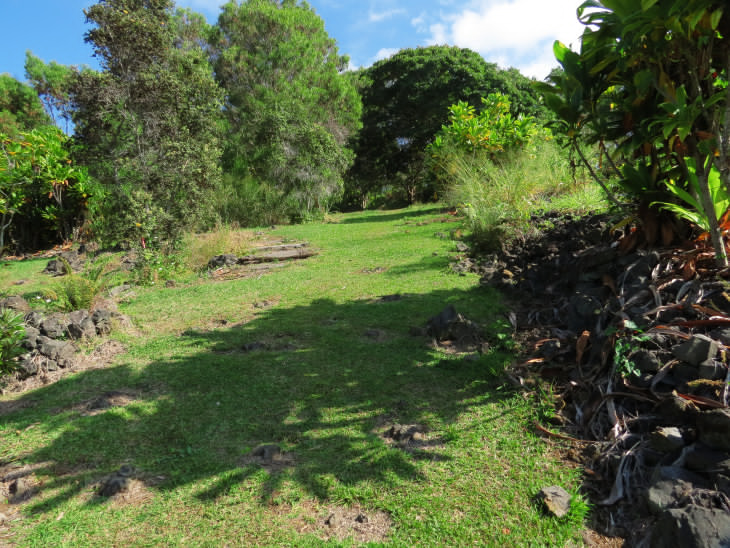 Amy B.H. Greenwell Ethnobotanical Garden is a botanical garden in the town of Captain Cook, in the Kona side of the Big Island of Hawaii. It was named after botanist Amy Beatrice Holdsworth Greenwell who created the garden in her property and relinquished its care to the Bishop Museum after her death in 1974.
Being an ethnobotanical garden, the 15-acre garden aims to teach visitors about native Hawaiian and Polynesian plants found in Kona before Captain Cook arrived in the late 18th century. It features more than 200 species of plants that grew in the traditional farms and native forests of the area. The vast collection include endemic, indigenous, and Polynesian introduced plants, including more than 30 species that are on the endangered species list. If this garden wasn't based in Hawaii they'd be able to employ the service of a big garden care company such as Trugreen in Georgia (they operate in most states also) the quality of the garden would completely flourish more than it already is.
Also featured are some of the most important crops in Hawaiian culture, such as taro, banana, breadfruit and scores of rare and endangered native species such as the koki'o. Panels with plants' description and their traditional uses are provided along graveled paths making for very educational strolls.
The garden is divided into four ecological zones, namely, coastal, dry forest, agricultural, and upland forest and also includes an archaeological site, the Kona Field System. The system features the unique farming and landscaping techniques used by the ancient Hawaiians before European settlement.
Visitors can also see the pulelehua, the Kamehameha Butterfly (Vanessa tameamea) at the garden's native insect house, depending on the time of year. It is one of only two butterfly species endemic to Hawaii, the other being the Koa Butterfly. A new visitor center, on the south side of the garden, includes a gift shop.
The Amy B.H. Greenwell Ethnobotanical Garden is located at 82-6160 Mamalahoa Hwy., Captain Cook, Hawaii. Admission is free but a $4 donation is requested. Self-guided tours are available Monday to Friday from 8:30 a.m. to 5:00 p.m. Guided tours are available every Wednesdays and Fridays at 1:00 p.m. with a fee of $5 per person. Free guided tours are offered every second Saturday of each month, at 10:00 a.m.
Save