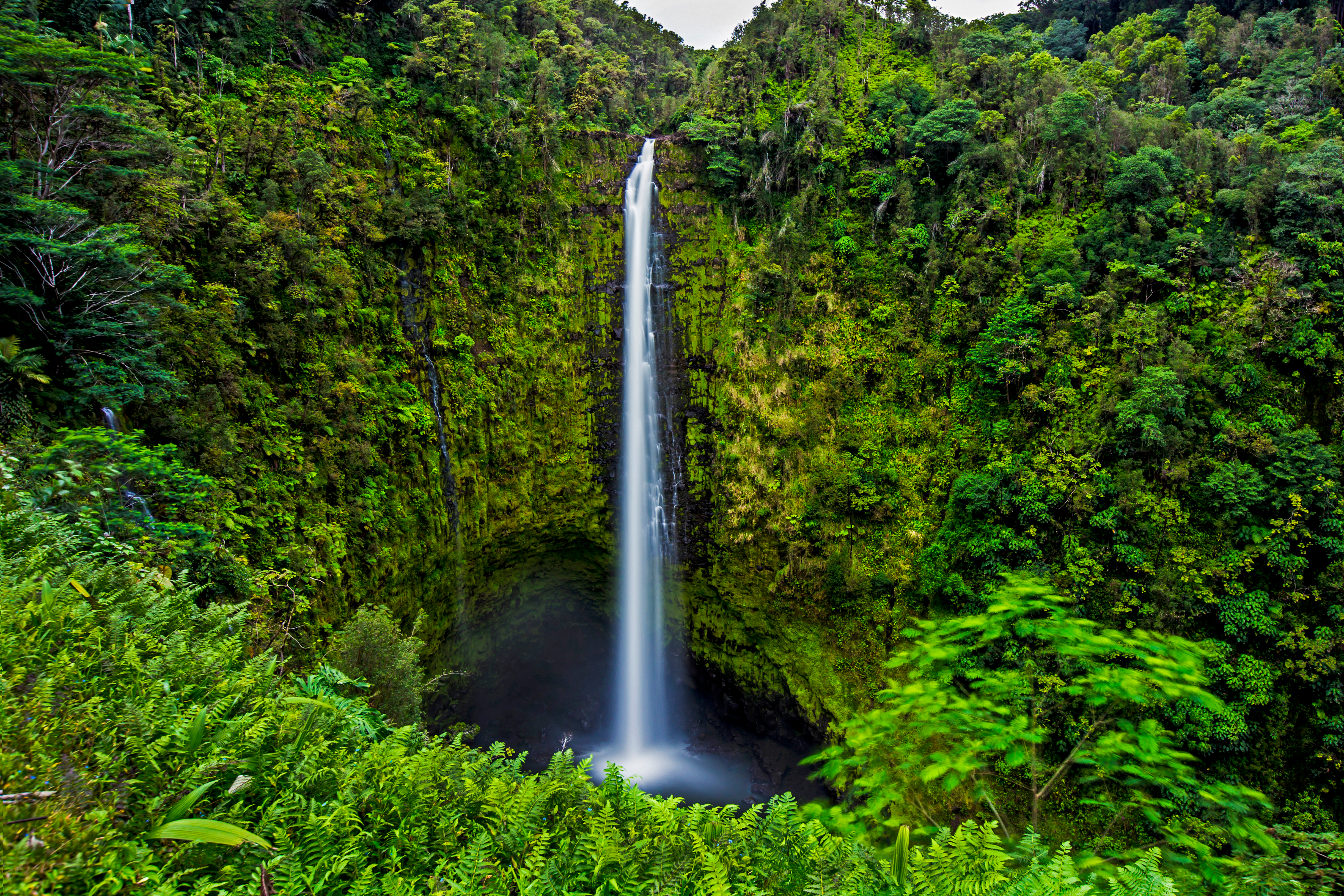 Akaka Falls State Park is home to two of Hawaii's most breathtaking waterfalls, the Akaka and Kahuna Falls.  The park is located about 11 miles (18 km) north from Hilo, west of Honomu off the Hawaii Belt Road (Route 19) at the end of Hawaii Route 220.
A 0.4 mile nature hike is a popular activity in the park. The hike features a shady, half-hour walk along a paved path fragrant with tropical flowers and vines leading to the two magnificent waterfalls.
Kahuna Falls is the lesser of the two waterfalls at 400 feet. The majestic Akaka Falls drops 442 feet into a pool of water below.
The name Akaka was derived from the Hawaiian language which means "A rent, split, chink, separation; to crack, split, scale". The accessible portion of the park lies high on the right shoulder of the deep gorge into which the waterfall plunges, and the falls can be viewed from several points along a loop trail through the park. Also visible from this trail is Kahūnā Falls.
Akaka Falls State Park Photo Gallery