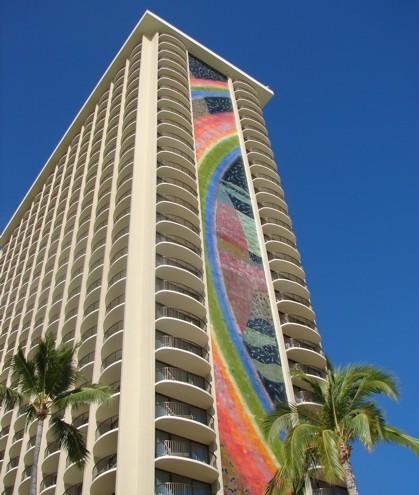 Address 2005 Kalia Road, Honolulu - Hawaii
Description The Hilton Hawaiian Village Beach Resort and Spa, formerly known as the Kaiser Hawaiian Village Hotel, is one of the best known hotels in the Waikiki area of the City and County of Honolulu.
It is located on the Hawaiian island of O'ahu and near Ala Moana Center, the largest open air shopping center in the world. The Hawaiian Village Hotel sits on over 22 acres of beachfront property and features the largest swimming pool in Waikiki, over twenty-two restaurants, exotic wildlife, and botanical gardens as well as a branch of the Bishop Museum.
The Village was conceived, constructed and first administered by Henry J. Kaiser, the industrialist who built the Hoover Dam and Grand Coulee Dam and founder of Kaiser Permanente, the health system that bears his name.
The Hilton Hawaiian Village is the largest hotel of the Hilton chain with 3,386 rooms and with 7 towers and is also the 14th largest hotel in the world.