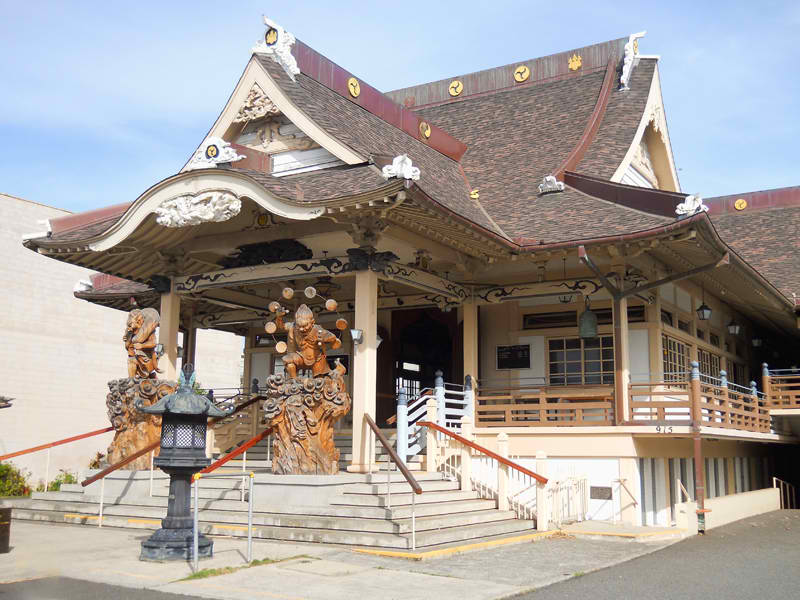 The Hawaii Shingon Mission, also known as Shingon Shu Hawaii, is an old Bhuddist temple located at 915 Sheridan Street in Honolulu, Hawaii, just ten minutes by foot from the Ala Moana Shopping Center. It is one of the most elaborately designed Japanese Buddhist temple architecture in Hawaii and dubbed as the largest esoteric Bhuddist temple in Honolulu.
The temple serves as a congregational Buddhist school, interested in studying and sharing the faith of Shingon esoteric Buddhism. It follows the original tenets established by Kobo Daishi who brought the teachings of esoteric Buddhism to Japan from China in 806 AD.  
The temple was built in 1917 and completed in 1918 by Nakagawa Katsutaro, a master builder of Japanese-style temples. In 1929, it was renovated by Hego Fuchino, a self-taught man who was the first person of Japanese ancestry to become a licensed architect in the Islands. Further improvements were made in 1978 and in 1992, it underwent major expansion.
The architecture of the Hawaii Shingon Mission temple is well-known for its steep, hipped-gable roof (irimoya) with rounded-gable projection, both with elaborate carvings on the ends. Its main prayer hall features a golden ceiling depicting the Taizo-kai Mandala and contains furnishing from Japan that signify its ties to esoteric Shingon Buddhism. Statues of various Buddhist deities also grace the halls.
On April 26, 2002, the temple was added to the National Register of Historic Places.
Like most National Register properties, the Hawaii Shingon Mission is privately owned and is not open to the public except for special activities. These activities are usually published in the temple's official page and may require reservations to participate. Please respect the privacy of the temple when you visit.
Save