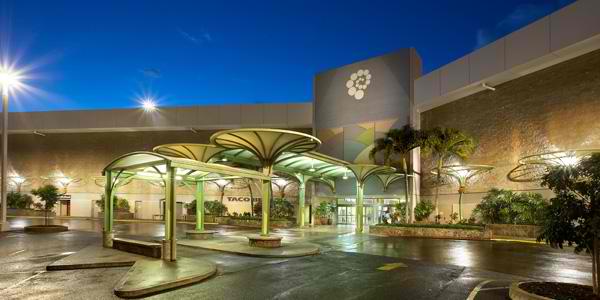 Pearlridge, which was formerly called Pearlridge Center, is known as the second largest shopping center in Hawaii, after Ala Moana Center near Waikiki. It opened to the public in 1972 and underwent expansion in 1976.
It is Hawaii's largest enclosed shopping center and is consisted of two major shopping centers called Uptown and  Downtown; and two minor strip malls: Pearlridge East and Pearlridge West. The location of the shopping complex offers an amazing view of the  historic Pearl Harbor and the USS Arizona Memorial.
The monorail, called Skycab and is touted as the only one of its kind in Hawaii, connects Pearlridge Uptown and Pearlridge Downtown. Another unique feature of this retail and dining haven is that it is the only mall property with a emergency clinic: the Kapiʻolani Medical Center at Pali Momi.  Also located in the property is an eight story office complex (Pearlridge Office Center).
The primary anchor tenants in this massive shopping complex include: Macy's (formerly Liberty House), Sears and Toys R Us. There are over 170 stores and restaurants with two food courts, and a movie theater complex with sixteen screens.
This mall is located in 98-1005 Moanalua Rd. #231 Aiea, HI 96701 and is open from 9am to 10pm.